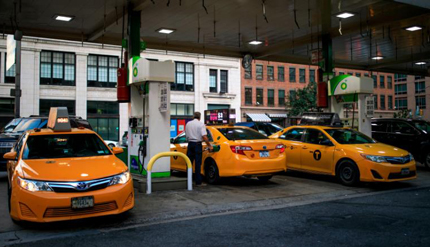 This column was initially published by CNN Business. Continue reading here.
Tesla's Elon Musk recently announced plans to start deploying driverless taxis across the United States next year. It was the latest reminder of how a driverless-car future captures the imaginations of visionaries but terrifies those who drive for a living.
For
the short term, however, those fears are overblown. Through at least the next decade, human truck drivers, bus drivers and taxi drivers will remain in strong demand. And during that time, self-driving technology will put little, if any, dent in that demand.
What accounts for drivers being such a hot commodity?
Labor shortages have afflicted a broad swath of blue-collar industries, including the transportation sector. Simple economics explains the gap: Demand exceeds supply. And in this case, by huge margins.
Several factors have diminished the supply of available workers. According to our own calculations based on microdata from the U.S. Census Bureau's Current Population Survey, the transportation industry employs a relatively large share of older workers, who are steadily leaving the workforce.
Meanwhile, as these Baby Boomers retire in droves, the industry struggles to recruit enough workers to replace them. As an increasing number of young people pursue college degrees, they're shying away from such blue-collar work and flocking to white-collar jobs.