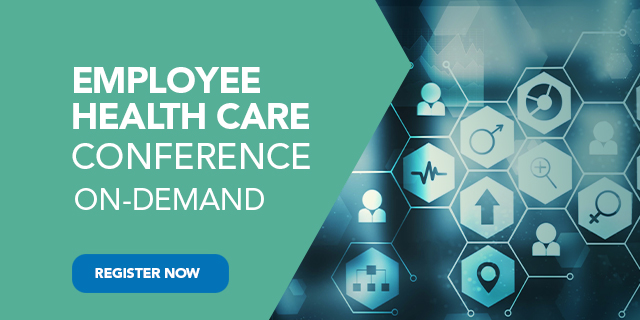 December 01 - 31, 2021
On-demand Access: Available December 2021
The 2021 conference will be run in-person this Fall. It will feature compelling employer case studies detailing the health and wellness benefits innovative companies are offering with industry leaders walking you through the results of their programs. If you cannot make it in person, we will be recording most presentations and making them available on-demand in early December. You will also have access to the conference app during the live events giving you the opportunity to network with other attendees and sponsors.
About the Conference
In this year of transformation, we'll hear dynamic speakers from a diverse array of employers share their journeys of redefining health and benefits strategy in response to the health and economic impact of COVID-19. Join us for unique perspectives and tangible advice in the following areas:
Mental Health & Wellbeing
Health Care Delivery
Health Plan Financial Management
Clinical Care
Social Determinants of Health
Employee Experience
Benefits Administration
Leave Programs
Voluntary Benefits
Global Health Management
Who Should Attend
This conference is designed exclusively for Heads, VPs, Directors, and Managers of:
HR
Benefits
Compensation
Wellness
Total Rewards
Register Early and Save!
Register by August 21st and save $400!
The Conference Board—Connecting You to the C-suite
Reach a captive audience of the highest level.
Unlike conferences that market to the general business community, our events attract a select audience: our Members.
By sponsoring the renowned events of The Conference Board, your company gains face time with decision makers from the world's most prominent companies.
Engage with a global network of executives like no other.
Our Members hold seats on our invitation-only Councils, which are composed of the top leaders of each business function. Consequently, our audiences are the most senior executives in the business.
Members of The Conference Board represent:

1000
Companies

4500+
Members Globally

60
Countries

80%
Fortune 100
Be a part of the conversation that will shape the future of business.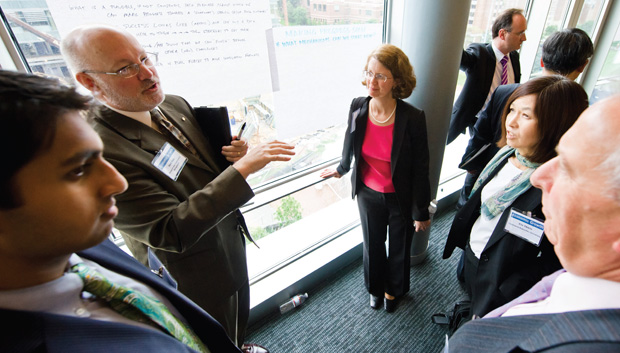 When you sponsor an EVENT, you access an unmatched community of executives who participate in The Conference Board. You facilitate rich dialogue among business leaders and subject experts in a conversation that will shape the future of business.
---
OTHER WAYS TO PARTNER WITH THE CONFERENCE BOARD
Be part of the solutions that top executives want.
When you sponsor one of our annual RESEARCH reports, surveys, and related products, you contribute your company's knowledge and, in return, receive branding, media coverage, and a prominent role in related programming.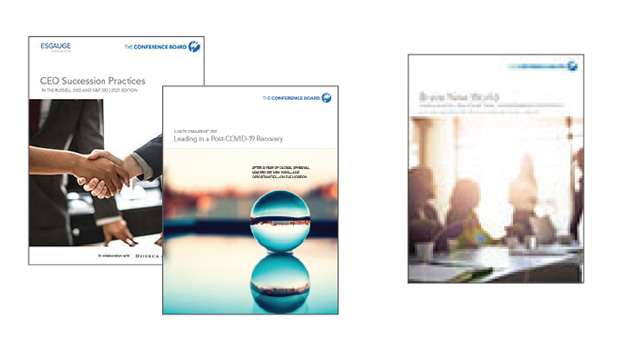 Engage in high-level conversations on emergent issues.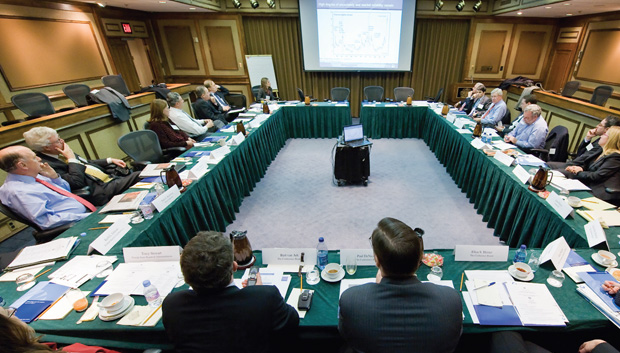 When you sponsor a ROUNDTABLE, you forge crucial relationships with top executives through focused and intimate discussions on emergent issues in the economy, business, and society.
Gain continuous access to executives over time.
When you sponsor a WEBCAST or PODCAST, you extend your access to executives even further. Our 100-plus live and on-demand annual webcasts and related programs mean your message is continuously available to multiple audiences over time.