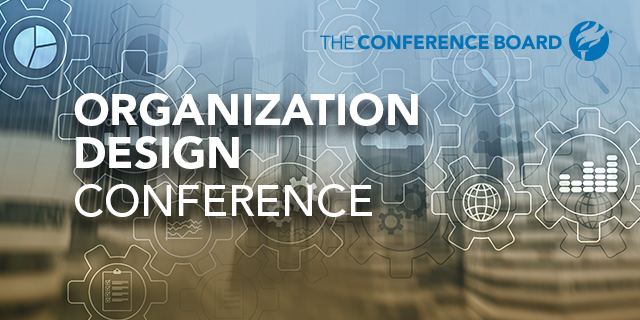 November 04 - 05, 2021
Dealing with uncertainty will continue to be the key trend for Executives during 2021 as they reorientate their organizations. Leaders must dissect a complex entity, analyze it, and then rebuild the enterprise for greater impact. This includes a mix of analytical work, experience with an Organization Design process, creativity, and perseverance to design an organization that achieves strong results.
The 17th Annual Organization Design Conference will focus on new business models via Organization Design that companies have taken and actions to make sure the models get implemented. Real-life case studies will be examined that show how organizations from diverse sectors are responding effectively and efficiently to rapid market shifts. There will also be a focus on the impact of the organizational shifts of digital transformation. There are several strong stories to share at this post-pandemic juncture, as our business environment continues to evolve.
TOP THEMES
Assuring the critical link between organization strategy, capabilities, and operating models.
Effective and efficient organization designs to enable transformative business growth.
Understanding the technology-enabled organization (Digitization, Robotics, and Artificial Intelligence) and its ability to transform an organization and potentially the industry.
Leveraging HR analytics to inform organization design.
Rapid design for emergent market demands to fast pivot businesses for market relevance and culture development, aligned to a new structure for greater employee and organizational performance.
New operating models and assuring their effective functioning:

Implementing agile in global teams to drive new behaviors for a new operating model
Rethinking the employee engagement approach
Get Involved
If you would like to get involved in this year's conference, please contact us.
This event is Complimentary for The Conference Board members* and $495 for non-members. Register now to join us live or to watch later on-demand. Be sure to sign into your account to receive the member rate. Not sure if your organization is a member? Check here.
*This offer applies to Enterprise, Center, Global Advantage, and Council Members with approved tcb.org Member user IDs and passwords. This offer excludes Insight Members, Higher-Education Members, Experience to Lead programs, in-person events, and third-party hosted events.