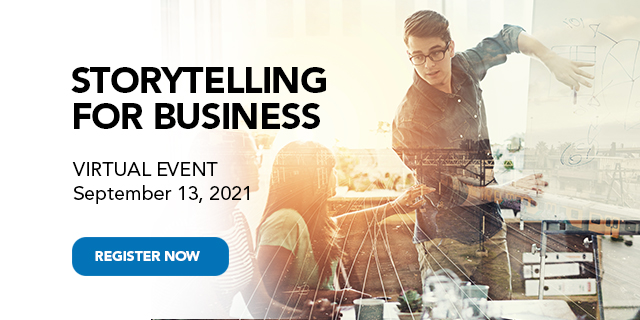 SEPTEMBER 13, 2021
VIRTUAL MEETING
September 13, 2021
September 13, 2021 - 1:30 - 4:15pm ET
About this Professional Development Event
When it comes to creating powerful brand connections, engaging presentations and inspirational business strategies, a good story can make whatever you share more impactful.
Nationally recognized storyteller, keynote speaker and author, Shane Meeker, knows the challenges that businesses and brands experience as they try to stand out in a crowded marketplace. After years of research and study of the film industry he developed a way to take his favorite movies and apply their story methods to the business and branding world. In fact, he often tells audiences that you can solve almost any business problem with what works in your favorite movies.
In this engaging and interactive session, audience members will learn a series of inspiring story fundamentals, examples, and tools that can be applied to any type of business and any business discipline.
The simple human truth behind storytelling and why it's critical for every business today to up their story game.
The story building block of empathy and why the best movies and brands use it.
Why every business needs to follow the entertainment industry trends and how your favorite movies can help build better business stories.
The Science of Story and how to best share data in your narrative - how Pixar, Aristotle and your favorite brands understand the "head and heart" effect.
How to leave your audience wanting more, a few different techniques and why Hollywood and SharkTank both love elevators.
This event is $295 for The Conference Board members and $495 for non-members. Register now to join us. Be sure to sign into your account to receive the member rate. Not sure if your organization is a member? Check here.
The Conference Board—Connecting You to the C-suite
Reach a captive audience of the highest level.
Unlike conferences that market to the general business community, our events attract a select audience: our Members.
By sponsoring the renowned events of The Conference Board, your company gains face time with decision makers from the world's most prominent companies.
Engage with a global network of executives like no other.
Our Members hold seats on our invitation-only Councils, which are composed of the top leaders of each business function. Consequently, our audiences are the most senior executives in the business.
Members of The Conference Board represent:

1000
Companies

4500+
Members Globally

60
Countries

80%
Fortune 100
Be a part of the conversation that will shape the future of business.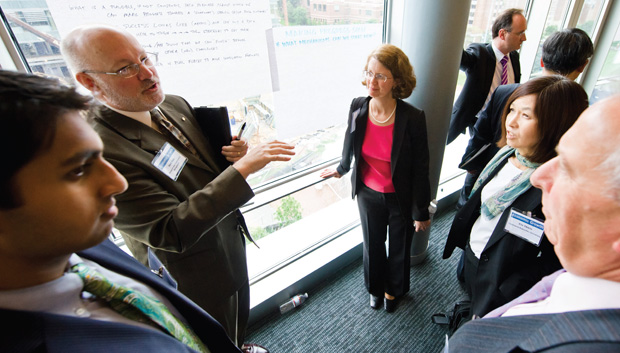 When you sponsor an EVENT, you access an unmatched community of executives who participate in The Conference Board. You facilitate rich dialogue among business leaders and subject experts in a conversation that will shape the future of business.
---
OTHER WAYS TO PARTNER WITH THE CONFERENCE BOARD
Be part of the solutions that top executives want.
When you sponsor one of our annual RESEARCH reports, surveys, and related products, you contribute your company's knowledge and, in return, receive branding, media coverage, and a prominent role in related programming.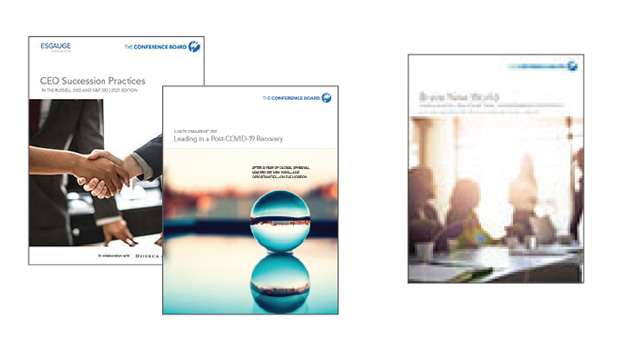 Engage in high-level conversations on emergent issues.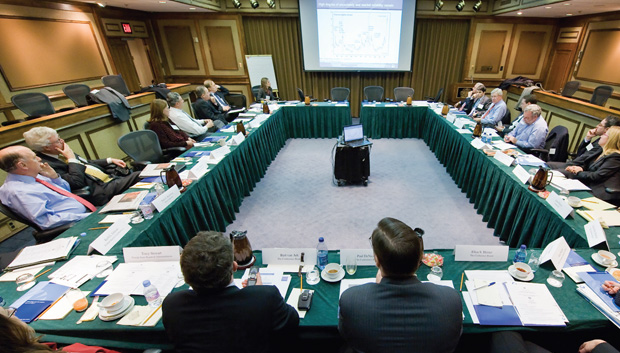 When you sponsor a ROUNDTABLE, you forge crucial relationships with top executives through focused and intimate discussions on emergent issues in the economy, business, and society.
Gain continuous access to executives over time.
When you sponsor a WEBCAST or PODCAST, you extend your access to executives even further. Our 100-plus live and on-demand annual webcasts and related programs mean your message is continuously available to multiple audiences over time.