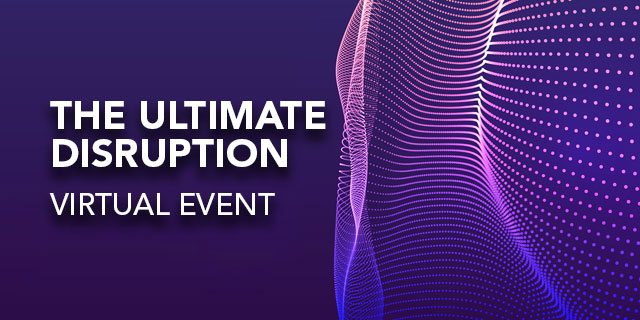 APRIL 09, 2020
THE CONFERENCE BOARD , NEW YORK, NY
April 09, 2020
2:00 - 3:00 pm EST
About the Virtual Event
In response to the COVID-19 pandemic, brands must be more mindful than ever of their marketing approach, customer service, and overall tone in order to meet present expectations of consumers and avoid reputational damage. As more and more people are advised to stay at home, companies must re-evaluate their marketing strategies to not only make sure they are socially responsible, but are also influencing brand loyalists to take the right actions.
In this real-time discussion, attendees will have the exclusive opportunity to hear from leading marketing and CX practitioners who are walking the fine line of engaging and supporting consumers, while leveraging this opportunity to reach a massive audience, drive engagement, and boost brand awareness like never before. As an attendee, you'll walk away with actionable insights to hit the ground running, while preserving—and even elevating—your brand's reputation.
What You'll Gain
Learn from marketing and CX leaders who will share insights and best practices on key topics such as:
Adapting to the changing needs (and limitations) of consumers and their emotional mindset.
Leveraging digital channels to connect with consumers in a time of major disruption.
Providing hope and inspiration as a brand to build new, deeper connections with consumers.
Optimizing social media channels to accelerate customer service support.
Utilizing AI-driven tools to avoid tone-deaf content that could be damaging to your brand.
Moderator:
JP Kuehlwein, Marketing Institute Leader, The Conference Board
Panelists:
Gerald Hastie, Global Director of Support & Community, Masterclass
Don Spaulding, Design & Innovation Head, Verizon Wireless
Max Kalehoff, Vice President, Marketing, Realeyes
Martin Karaffa, Associate Partner, Hofstede Insights
Who Should Attend
This event is designed for marketing and CX leaders looking for examples of brands reacting to the global spread of COVID-19 and adapting to consumers changing needs and emotional state of mind during this time of uncertainty.
C-Level / SVP / VP / Global Heads/and Directors of:
Brand/Brand Strategy
Communications
Customer
Consumer
Contact Center
Content
Digital
Marketing
eMarketing
Online
Ecommerce
Omni-channel

Mobile
Social Media
Support
SEO
VOC
Loyalty
Help Desk
Retention
Operations
Engagement
Experience