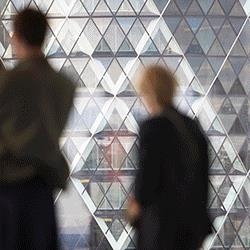 The Job of the Corporate Director – Perspectives of Proxy Advisory Firms
March 1, 2017
Mandarin Oriental
1330 Maryland Avenue, SW
Washington, DC 20024
Please join us for the first in a year-long series of roundtable discussions to examine what different stakeholder groups see as the "job description" for public company directors. In this first discussion, we will examine the role and expectations of directors from the perspectives of the leading proxy advisory firms.
The role of the corporate director has evolved over time, and the job has become more demanding in recent years. Structural changes in our capital markets have contributed to this. Major corporate crises and the reforms in their aftermath have also impacted what is expected of boards. The Governance Center is undertaking a year-long examination of the range of expectations of public company directors. Examining this from the perspectives of key stakeholders in the marketplace, we hope to develop a construct for how we think about the job of a director and analyze what that job entails in different situations.
Register to attend.
Should you have any questions about the meeting, please contact Renee DaCruz, Associate, Governance Center, at +1 (212) 339-0326 or renee.dacruz@conferenceboard.org.