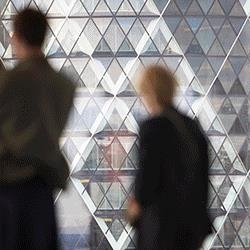 2017 Spring Policy Conference & Governance Center Meeting
April 19 - 20, 2017
Williard InterContinental Washington
1401 Pennsylvania Avenue, NW
Washington, DC 20004
We invite you to join us at The Conference Board Governance Center's 2017 Spring Meeting. A part of the CED's two-day Spring Policy Conference, the Center's half-day program on April 20th will convene key experts in business, law and government to explore the current and future states of pressing corporate governance matters. Panel topics include:
The State of Governance in the New Administration: What Comes Next?
The Role of the Board: The Job of the Corporate Director - Perspectives of Directors
Post-Election Views on Corporate Political Contributions
Cybersecurity Oversight: Are Boards Ready for Cyberattacks?
Governance Center members are also invited to attend the first day of CED's Spring Policy Conference and Leadership in the Nation's Interest Award Dinner on April 19th. This event will explore timely economic and policy topics in greater detail.
Application for New York CLE accreditation of this program is currently pending.
Earn up to 8 CPE (NASBA) credits. Please see registration page for more details.
Should you have any questions about the conference, please contact Michael Mahoney, Program Manager, Governance Center, at +1 (212) 339-0276 or michael.mahoney@conferenceboard.org.