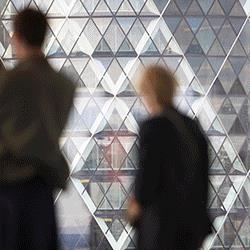 2017 Governance Center Fall Meeting
Wednesday, September 13, 2017
10:00AM - 2:30PM
New York, NY
Event Overview

Hosted in collaboration with Wachtell Lipton Rosen & Katz, our thought-provoking 2017 Fall Meeting will explore a new way to look at collaborative corporate governance, and will provide our East Coast members and friends a chance to hear investors' thoughts on the evolving role and responsibilities of the corporate board of directors.
The session will feature a Keynote Address by Martin Lipton (Founding Partner, Wachtell Lipton Rosen & Katz) on The New Paradigm, along with a panel of corporate, legal and academic responses to this proposal.
Following lunch we will host a second panel discussion inviting investors to weigh in on the 'job description' of the public company director. Building on the success of our June roundtable, The Role of the Corporate Director: Perspectives of Investors held in Los Angeles, we will host a panel discussion with East Coast-based investors - including equity investors, global asset managers, and public pension funds - to hear their thoughts on the role and responsibilities of the board.
Attendance is by invite-only, open to The Conference Board Governance Center members and invited guests of the Center and Wachtell Lipton Rosen & Katz.
Should you have any questions about the meeting, or are interested in registering, please contact Michael Mahoney, Program Manager with the Governance Center, at +1 (212) 339-0276 or michael.mahoney@conference-board.org.
Application for New York CLE accreditation of this program is currently pending.
Application for CPE (NASBA) credits is currently pending.
Earn up to 4 CPE credits
in Management Services & Regulatory Ethics
Requirements : Attendees must sign-in and sign-out for full credit. Delivery Method: Group-Live; Program Level: Intermediate, Prerequisites: Bachelor's degree or higher, Advanced Preparation: None