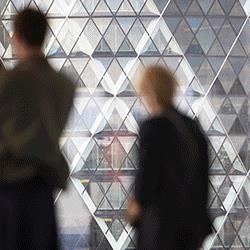 Governance Center 2017 Annual Members Meeting
November 6 - 7, 2017
New York, NY
Event Overview

Please join us for the Governance Center's Annual Members Meeting on November 6 - 7, 2017 in New York. Specifically designed with Governance Center members in mind, our 2017 meeting will bring together thought leaders from the corporate, legal, investor and academic communities to share their insights on compelling topics of interest, including:
CEO Succession
Shareholder Engagement
Long-Termism
The Job of the Corporate Director: Perspectives of Hedge Funds
Additional content and logistical details will be posted on this website in the early fall.
Should you have any questions about the meeting in the meantime, please contact Michael Mahoney, Program Manager with The Governance Center at +1 (212) 339-0276 or michael.mahoney@conference-board.org.
Application for New York CLE accreditation of this program is currently pending.
Application for CPE (NASBA) credits is currently pending.