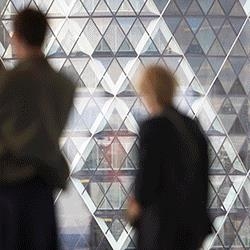 Book Discussion: 'Outsourcing the Board' with Stephen Bainbridge and M. Todd Henderson
How Board Service Providers Can Improve Corporate Governance
Despite the Sarbanes-Oxley Act, the Dodd-Frank Act, an army of governance experts and a generation of corporate governance best practices, corporate failures still abound.
In their book Outsourcing the Board: How Board Service Providers Can Improve Corporate Governance, Professors Stephen Bainbridge (UCLA) and M. Todd Henderson (University of Chicago) offer a revolutionary suggestion: replace boards of individuals who have limited expertise, time and incentive with specialized third party entity expressly formed to provide corporate oversight and the function of a board of directors.
In our Book Discussion webcast, Doug Chia (The Conference Board Governance Center) interviews the authors on their idea, to hear the mechanics of their "board service provider" model (how would a BSP governance team be formed, which skills would be present, etc.), the background of their idea, share how it could improve corporate governance for public companies, and ruminate on the possible legal implications of their proposition.
Speakers