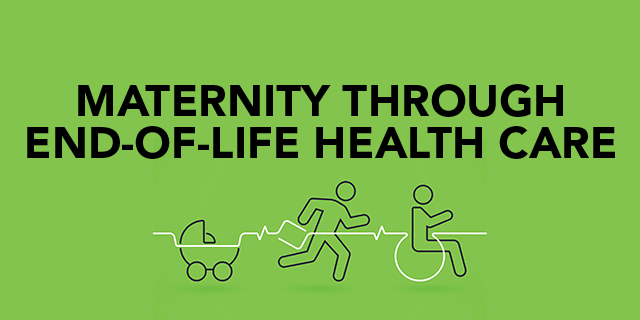 JUNE 25 - 26, 2020
THE CONFERENCE BOARD, EURASIA CONFERENCE ROOM,NEW YORK, NEW YORK
June 25 - 26, 2020
About the Seminar
This engaging and interactive seminar, called Maternity through End-of-Life Health Care: Meeting Complex Needs of Employees, will focus on three major health care management challenges impacting large employers cost trends and productivity gains/losses. Essentially, it will summarize health care at all stages of life.

The theme will address best practices from maternity care, to prescription drug therapies, to advanced illness care, and end of life care. An important 360° view, given a world where the aging of our population is impacting patients living longer and sicker, and family caregivers still at work dealing with this responsibility for themselves, and others.

We will address the toughest challenges in this 360° scope of patient, and family centered care, and how employers can innovatively develop meaningful and cost effective benefit programs to meet the evolving needs of employees and their families. It is distinguished from other boutique health care conferences in that it is more than a one topic conference, however not the plethora of topics at larger conferences. It focuses on the most challenging, and highest cost burden care management areas, where legislative, regulatory, and evidence based research momentum is moving quickly, and employers need to make sense of it all.

Specific deep dive topics include:
Birthing new ideas: What is evolving in the world of fertility treatment and maternity care to impact quality outcomes? Does this come with a large price tag?
What is evolving in the world of prescription drug therapies fertility treatment to impact quality outcomes? Does this come with a large price tag?
Making benefits simple and relevant: What have progressive employers done to design benefit programs accordingly?
Retail, Mail Order or How to Keep Drug Therapies effective?: How are large employers working with health plans to impact Rx spend?
How does a retail pharmacy/pbm company acquiring a health insurance company impact cost and quality outcomes?
Strategies for dealing with complex care situations: What is advanced illness care? How does it relate to chronic care management? How does end of life care impact employees who are inevitably managing it for parents, grandparents, and potentially spouses and other family members?
Is Value more achievable looking through 360° lens?: How does value based benefit design factor into managing this Arc of Life approach to care management?
Ready to Save Your Seat?
Register Before June 5th and Save $100!
Want to Get Involved?
For marketing partnerships, contact melissa.mianulli@conferenceboard.org.
For speaking opportunities, contact philip.micali@conferenceboard.org.
For sponsorship opportunities, contact michael.felden@conferenceboard.org.