Why Are We in Business?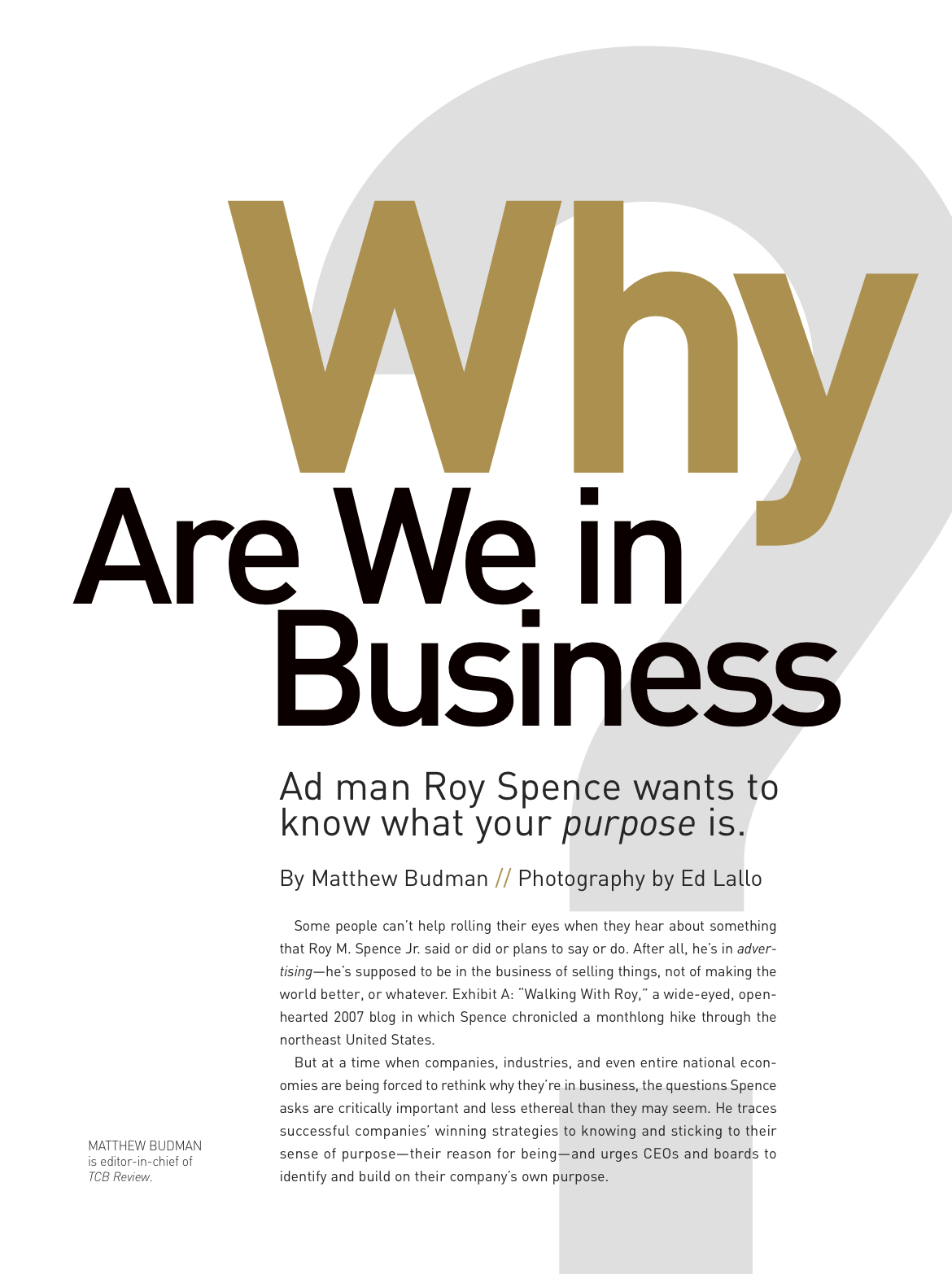 Authors:
Publication Date:
March 2009
Roy M. Spence Jr. has spoken out for years about "purpose-driven" management, and in It's Not What You Sell, It's What You Stand For: Why Every Extraordinary Business Is Driven by Purpose, he lays out, with passion and in loving detail, a path for everyone to follow. He explains in a wide-ranging Q&A.
Check out the current issue and more at www.tcbreview.com!