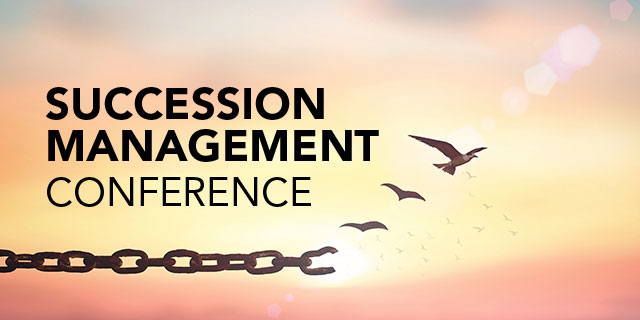 NOVEMBER 05 - 06, 2020
WESTIN NEW YORK AT TIMES SQUARE,NEW YORK, NY
November 05 - 06, 2020
About the Conference
As organizations compete more intensely than ever for a shrinking global talent pool, robust succession planning is more vital than ever. For the Succession Management Conference, we will focus on practical ways to execute succession planning in today's complex environment to meet tomorrow's business needs, ultimately elevating your organization's ability to achieve integrated succession practices that deliver superior results.
Our emphasis this year will be on leveraging the complexity in our businesses to create a stronger talent bench. You will discover new and innovative approaches to succession planning, coupled with meaningful ways to bring them to life. Please join our thought leaders, companies, and your peers for this transformational look at the future of succession planning.
---
Who Should Attend
SVPs, VPs, and Directors in the following groups responsible for succession management:
HR
Succession Managemen
Leadership Development
Talent and Global Talent Management
Training and Development
Employee Development
Diversity
Learning and Development
Workforce Planning
Executive Development
Get Involved!
For sponsorship opportunities, contact michael.felden@conferenceboard.org.
For marketing partnerships, contact melissa.mianulli@conferenceboard.org.
For speaker inquiries, contact audrey.mcguckin@conferenceboard.org.