Rapid labor market healing expected postpandemic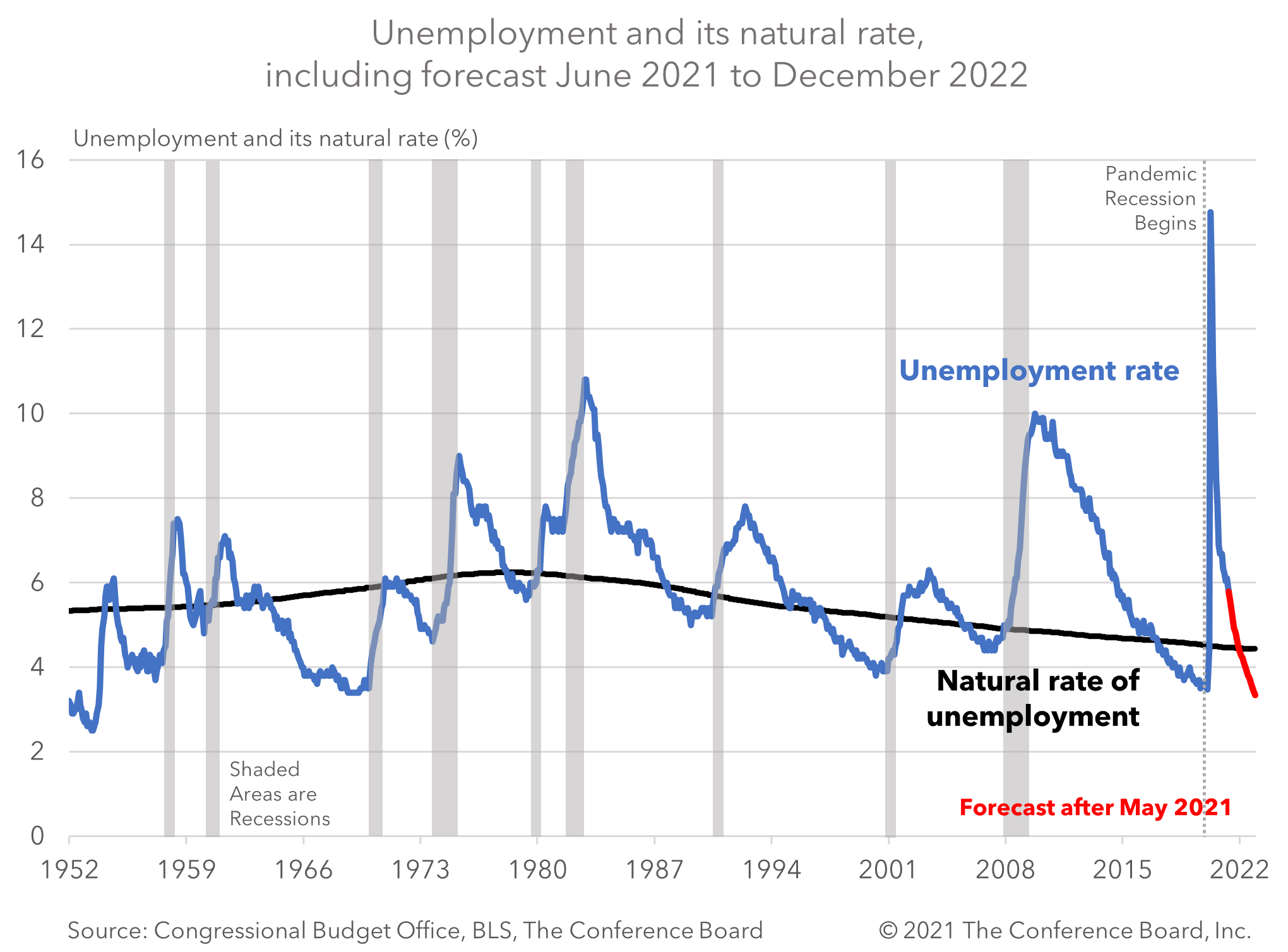 Unlike following past downturns, the labor market is expected to heal in record time as the US economy exits the pandemic recession. In prior recessions, the unemployment rate took four to seven years to return to its natural rate*. However, we project the unemployment rate to fall below its natural rate (currently estimated by the Congressional Budget Office to be about 4.5 percent) in early 2022, only about two years after the recession started.
What are the implications of this stark recovery? Wage pressures tend to develop when the unemployment rate falls below its natural rate for a sustained period. In a tight labor market, workers can easily switch to higher-paying jobs and ask for raises. We are now experiencing a severe example of this process; wage growth accelerated in recent months, but mostly due to temporary factors that will ease toward the end of 2021. However, after this brief pause, we can also expect wage pressures to resume in late 2022 and beyond due to ongoing demographic shifts in the US population that pre-date the pandemic.
For more details on the post-pandemic recovery in employment and a variety of other timely insights on the US labor market, please visit The Conference Board's new Labor Market Chart Hub.
* The natural rate of unemployment is the unemployment rate that would exist in a growing and healthy economy.
PRESS RELEASES & iN THE NEWS
Our Experts
Thought leaders who provide trusted insights for navigating companies and the economy though COVID-19.