ON DEMAND WEBCASTS
PRACTICAL PREPARATION FOR WHAT LIES AHEAD

Please enjoy our representative webcasts on-demand below and bear with us as we upgrade your website experience. Our full catalogue of on-demand products will return shortly
January 2021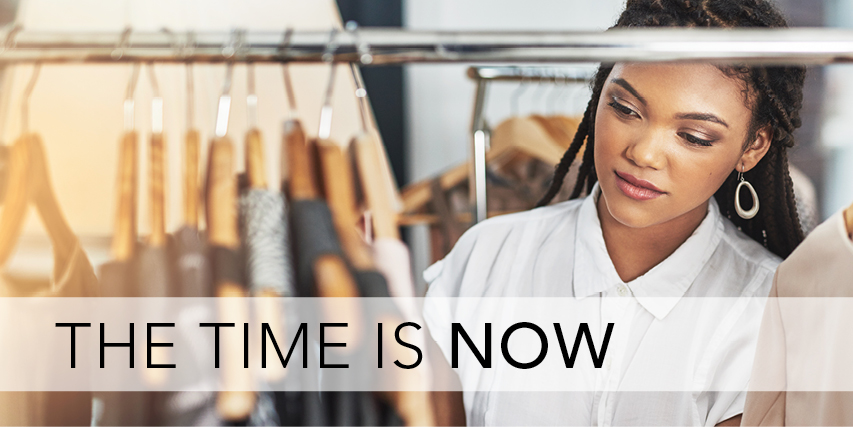 January 14, 2021

Join our expert panel as they provide an update on the tech devices we are using, media platforms we use & the evolution of SVOD since 2018. We will also look at the continued power of in-culture content and recent cultural cross-pollination trends.

December 2020
December 10, 2020

What makes premium brands a success?  With a combined century of knowledge, hear how leaders from Unity Marketing, Luxury Institute LLC, and Author of Future Luxe successfully manage and market their prestigious brands through the current crisis

November 2020
November 19, 2020

Join us for the second in a four-part series called The Time is Now. During this program, we will explore the multicultural Generation Z and compare their customer values with those of their parents.

October 2020
October 27, 2020

Learn more about how Gen Zers and their parents view themselves, the world around them and what political and social issues are important to them.

October 01, 2020

Join our panel of experts to learn how cryptocurrency will impact traditional financial institutions and how cybersecurity can keep up with fast-paced developments in this area.

June 2020
June 18, 2020

How will businesses adapt in the face of advancing automation and the challenges and possibilities created by the nexus of 5G telephony, artificial intelligence, quantum computing and the internet of things? Join our expert panel to learn more.

April 2020
March 2020
March 05, 2020

How can one assess the 'strength' of a brand's equity? Join Michael Sussman, CEO at Brand Asset Valuator (BAV), as he seeks to answer this and other questions to help viewers find the right strategies to build one's brand's relevance and esteem.

February 2020
February 21, 2020

If you want to better understand People, Brands and the future of marketing, tune into this amazing webcast with Ivan Pollard, CMO Of General Mills.

January 2020
January 30, 2020

All birds, Brandless, Casper, Prose...what exactly makes these brands so popular and has led to their success? We talk to the man whose branding agency has helped these names emerge and vie for "unicorn status."

January 23, 2020

Find out during this webcast as we discuss top findings from The Conference Board® Global Consumer Confidence Index survey.

January 08, 2020

Join our expert researchers and economists will reveal findings from our latest C-Suite Challenge report and discuss what's top of CEOs mind for the coming year.

EARN CREDITS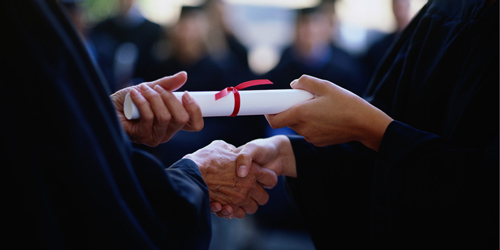 Register to earn HRCI, SHRM, and CPE credits on our upcoming webcasts, conferences, and other events.
HOTEL RECOMMENDATIONS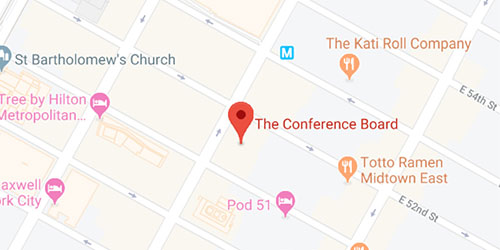 Hotels within 5-10 minute walk of The Conference Board. Please see the attached map for hotel locations relative to The Conference Board.
CONTACT US
Contact customer service at +1 212 339 0345 for more information.
Hours: 8:30 a.m.- 5:00 p.m. ET Mon-Fri