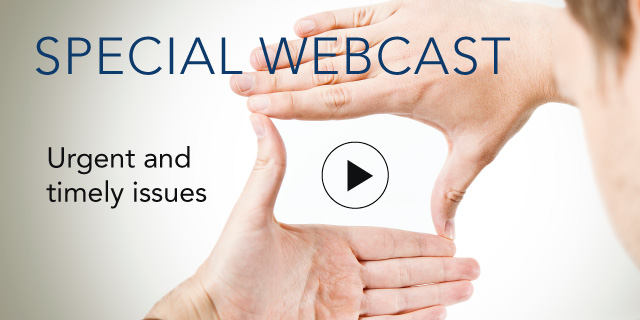 Driving Value Through Addressing People Risks in M&A Transactions
April 21, 2020 01:00 PM ET [13:00] (New York) | (1 hr) | Time Zone Converter
The common denominator driving deal success and economic value across broad sectors of business and industry is PEOPLE. This is particularly true in today's prolonged sellers' market, where buyers are taking on enormous financial risk and paying record multiples to complete deals.
By prioritizing the people and HR issues in a deal, and integrating them as an essential part of your deal strategy and planning, your organization can significantly improve their chances of success.
Join M&A experts from Mercer for insights and recommendations on how to stay head of people risks in your next transaction.
Who Should Attend: This webcast is designed for executives who are involved in the following business areas: Human Resources/CHROs; HR M&A; M&A Integration; People Risk; Mergers & Acquisitions; Corporate Development; Joint Ventures; Strategic Alliances; Integration Strategy; and Business Development
Speakers
Jeff Black
Partner, Global M&A Transaction Services Leader
Mercer

Jeff Black is the North America M&A Transaction Services business leader at Mercer. Prior to this role, Jeff served as the Central Market M&A Transaction Services business leader. In addition to these leadership roles,

Jeff has provided service as an Engagement Manger in all types...Full Bio