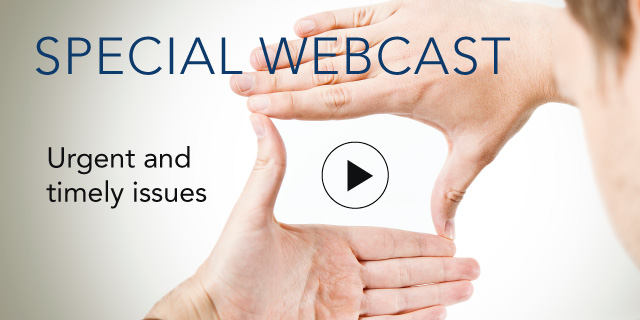 Beyond COVID-19: John Chambers and Hampton Bridwell on Brand as the Ultimate Leadership Tool
July 22, 2020 03:00 PM ET [15:00] (New York) | (01 hr) | Time Zone Converter
Many industries recently faced dramatic headwinds while others rose to newfound dominance. The 2020 Report on the 100 Most Powerful Brands, released by Tenet Partners, discusses the "Rise of the Essential Brand" and the need for corporations to start using their brand as a leadership tool.
Join Tenet Partners CEO Hampton Bridwell and former CEO of Cisco John Chambers as they speak with both our CEO Steve Odland and CMO Chiqui Cartagena and dive deeper into how brand valuations have been impacted by the pandemic.
This program will explore:
Who are the winners and losers in the pandemic - and why
How can brands seize their opportunity in times of crisis
The importance of brand valuations and measuring intangibles
How investing in brand communications is important and how to best track your marketing ROI
Due to the conversational nature of this program, CEU credit is not offered.
Who Should Attend: CEO, CMO, CCO, CFO's, Media companies as well as anyone involved in brand valuation and marketing
Speakers
John Chambers
Founder & CEO
JC2 Ventures
Former Chairman & CEO
Cisco

John Chambers is the founder and CEO of JC2 Ventures. In his role, John focuses on helping disruptive startups from around the world build and scale, while also promoting the broader development of startup nations and a startup world. He invests in companies across categories and geographies that...Full Bio

Hampton Bridwell
CEO and Managing Partner
Tenet Partners

Hampton Bridwell has 25 years of experience in corporate brand strategy, identity, corporate communications and digital media. In 1995, he launched Navistream, a successful interactive agency and web development firm. In 1999 he became President of Brandlogic and in 2014 the CEO of Tenet Partners...Full Bio

Chiqui Cartagena
Chief Marketing Officer & Center Leader, Marketing & Communications
The Conference Board

Chiqui Cartagena is Chief Marketing Officer and Center Leader, Marketing & Communications of The Conference Board.

Before joining The Conference Board, Chiqui worked as the Senior Vice President of Political & Advocacy Group at Univision Communications Inc. (UCI), where ...Full Bio

Steve Odland (Moderator)
President and CEO
The Conference Board, Inc.

Mr. Odland is the President & CEO of The Conference Board, Inc., the most widely cited private source of business intelligence. He brings to The Conference Board an extensive corporate background. He formerly served as Chairman & CEO of Office Depot, Inc. from 2005-2010; Chairman, Pr...Full Bio