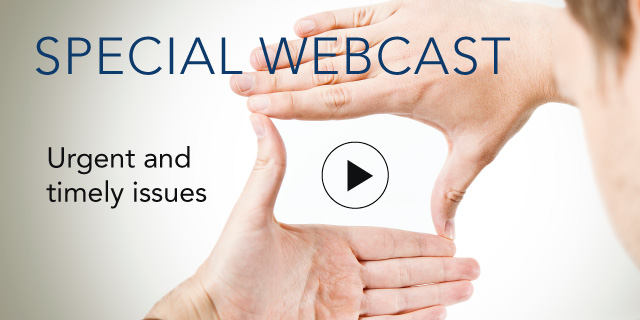 What Can We Expect for Economic Growth in Europe in 2021 and Beyond?
December 02, 2020 02:30 PM CET [14:30] (Brussels), 08:30 AM ET [08:30] (New York) | (30 min) | Time Zone Converter
Many European countries are again in lockdown. The second wave of the pandemic materialized earlier and faster than expected. Join us for this webcast as our panelists discuss how will this affect growth in 2021? What is the mood of consumers and business leaders? What type of recovery should we expect and what are the risks and the upsides to challenge it?
After attending this webcast, you will be able to:
Get a better understanding of how the COVID-19 crisis affects different sectors in the economy
Anchor expectations about economic growth in Europe
Discuss assumptions underpinning different scenarios
Speakers
Ilaria Maselli
Senior Economist
The Conference Board

Ilaria Maselli has been the senior economist for Europe at The Conference Board since March 2016. Maselli monitors the monthly business cycle of the European economy and contributes analysis to The Conference Board Global Economic Outlook. She also contributes to in-dept...Full Bio

Klaas de Vries
Economist
The Conference Board

Klaas de Vries is an economist with The Conference Board. He closely follows developments in the global economy and researches the structural drivers of global growth and competitiveness relating to productivity and trade. He develops and maintains several large-scale growth and productivity data...Full Bio

Charles Mitchell (Moderator)
Executive Director, Knowledge Content & Quality
The Conference Board

Charles Mitchell, the executive director, knowledge content & quality at The Conference Board, is responsible for the development of member-generated content and ensuring the objectivity, independence, accuracy, and business relevance of the organization's research. In recent years he h...Full Bio