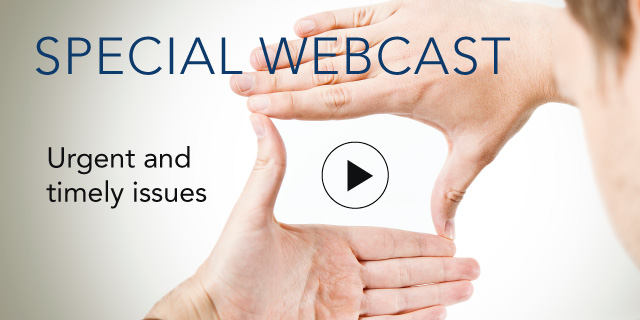 The Applied Scenario: Thinking Beyond Digital

30 January, 2018 | (01 hr)
Sign In to access this Webcast
Does all this talk about the Digital Revolution leave you still wondering what you should be doing?
The "Applied Scenario" approach is unique: it makes the future digestible by providing you with a holistic view so you can see interactions of trends. It drives relevance by mapping it directly to your business and gives you pragmatic, measurable opportunities with indicators of their potential now and into the future.
Join us for this webcast as our speaker Pam Henderson introduces an approach that explores the future in a way that relates it to your business, makes it tangible, and helps you make your strategic decisions.
Speakers
Pam Henderson, Ph.D.
cofounder and CEO
NewEdge, Inc

Pam Henderson, Ph.D., is CEO of NewEdge, Inc., a growth, strategy and design firm that advises companies across every industry including over 75 Fortune 500 and 50 startups and non-profits. Pam pioneered Opportunity Thinking™ principles, a new approach to innovation that helps organizations...Full Bio

John Metselaar (Moderator)
Program Director and Senior Fellow
The Conference Board

John Metselaar leads The Conference Board's Innovation & Digital Transformation Institute and leads its Innovation Council. He additionally serves as Senior Fellow.

John is also Professor at the Solvay Brussels Business School for Economics and Management his course and modules ...Full Bio