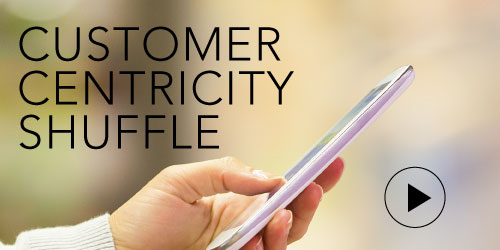 A Great Idea But...

19 June, 2019 | (01 hr)
Sign In to access this Webcast
When it comes to the customer journey or customer experience, imagine you have a brilliant idea, one that could really bring your company to the next level, give it an advantage over your competitors. What would be the biggest challenge to getting it implemented? Your team? Budget? Convincing the executive committee?
Today, we are so obsessed with discovery—new ideas, new technologies, new ways of doing things— that we get stuck on the "what". But successful businesses are not necessarily the ones with the best ideas, but the ones that can create actionable ideas better than others.
Key learnings:
Understanding organizational dynamics
Mastering the people skills to get things done
Insights on how to get the buy-in from ExCo's leadership teams
Speakers
Harley Lovegrove
Chairman
The Bayard Partnership

Harley set up his first business back in 1978 when he was just 21. A serial entrepreneur, Harley has a proven track record of working with a wide variety of businesses, in all sectors from apparel to petrochemical and from ultra-high tech and teleco...Full Bio

Demet Tunç (Moderator)
Council Director, Customer Experience Council
The Conference Board

Demet Tunç leads the Customer Experience Council at The Conference Board and consults for Eric Salmon & Partners to support the firm in leadership advisory, strategic consultancy, organizational design and executive search on a global level.

Starting out as a brand manager at C...Full Bio