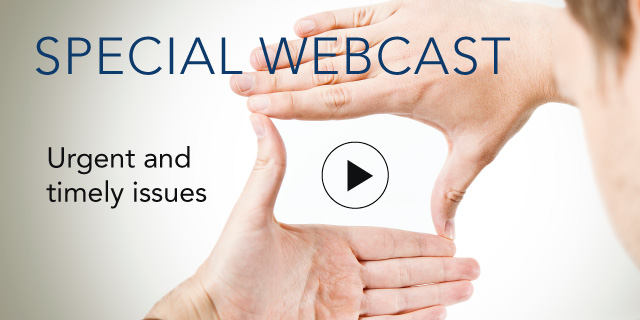 Manufacturing: A Changing Industry and Workforce

18 January, 2018 | (01 hr)
Sign In to access this Webcast
After shedding jobs at a rapid pace between 1998-2010, the fortunes of America's manufacturing workers have improved in recent years. This does not mean though that the pace of industry change has slowed.
Join experts from both The Conference Board and McKinsey to learn how:
A digitizing economy incentivizes production closer to the point of sale;
Automation raises skill requirements for manufacturing workers; and
The transformation of manufacturing will play out differently at both state and subsector levels.
This interactive program will help you identify the types of jobs and talents HR professionals will have the most difficulty hiring for as the workforce ages.
Who Should Attend: HR professionals and other executives in manufacturing, retail and any sector that relies on manufactured products for their business.
Speakers
Brian Schaitkin
Former Senior Economist
The Conference Board

Brian Schaitkin is a former Senior Economist in U.S. Economic Outlook & Labor Markets at The Conference Board. He is part of a team working to expand The Conference Board's previous work on labor shortages. In addition, he will be leading efforts to expand coverage of regional economies...Full Bio

Sree Ramaswamy
Partner
McKinsey Global Institute

Sree Ramaswamy is a Partner at the McKinsey Global Institute (MGI), McKinsey's business and economics research arm. He leads research on the economics of digitization and the economics of multinational corporations. He is responsible for shaping MGI's research initiatives, leading res...Full Bio

Gad Levanon, PhD (Moderator)
Vice President, Labor Markets
The Conference Board

Gad Levanon is Vice President, Labor Markets for The Conference Board, where he oversees the labor market, US forecasting, and Help Wanted OnLine© programs. His research focuses on trends in US and global labor markets, the US economy, and forecasting using economic ind...Full Bio