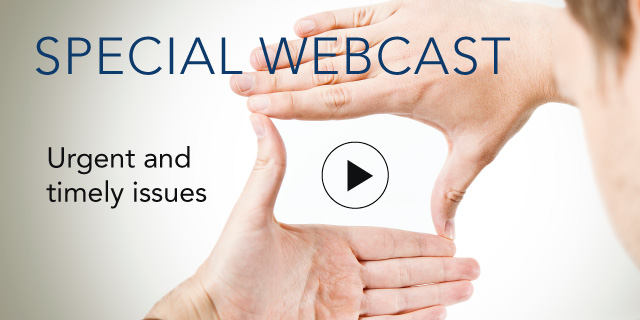 Who are they? What makes them stand out? How to manage them, and how to develop more of them.

14 January, 2020 | (01 hr)
Sign In to access this Webcast
How do you get away from small incremental innovation on your existing products or services, and identify the next BIG market mover?
While much attention has been placed on processes such as Design Thinking, Agile, and Scrum, it's time to focus on the people side of what it takes. Those "serial innovators" that are anonymously embedded in companies but who disproportionately drive a company's financial value through consistent creativity in solving problems. They may often be hidden in plain sight!
Join this interactive discussion to learn:
How to identify their characteristics
How to best manage them and help unleash their full potential
Gain insights from a real serial innovator who helped transform P&G's Olay brand
Speakers
Bruce Vojak
Managing Director
Breakthrough Innovation Advisors, LLC

Bruce Vojak founded Breakthrough Innovation Advisors, LLC in 2016 to help companies survive and thrive in a volatile, complex and increasingly ambiguous world. As a leading authority on Breakthrough Innovation, he brings a unique and powerful combination of deep and broad expertise, as well as a ...Full Bio

Nancy Dawes
Serial Innovator/Product Brand Creator

Nancy Dawes is a Serial Innovator with roots in the CPG industry. Through her holistic innovation programs, she led major, breakthrough changes in the food (Pringles) and beauty (Olay) industries.
As a budding P&G innovator Nancy reinvented, reframed and tripled the Pringles brand by inn...Full Bio

John Metselaar (Moderator)
Program Director and Senior Fellow
The Conference Board

John Metselaar leads The Conference Board's Innovation & Digital Transformation Institute and leads its Innovation Council. He additionally serves as Senior Fellow.

John is also Professor at the Solvay Brussels Business School for Economics and Management his course and modules ...Full Bio