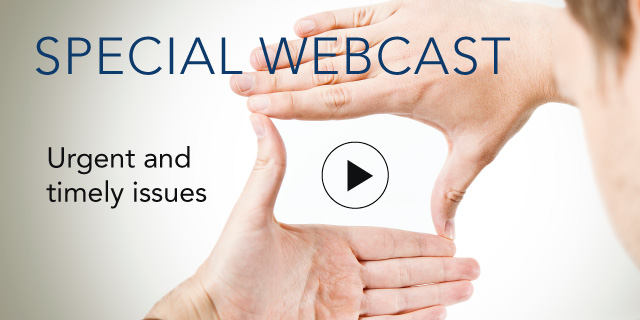 Procurement for Environmental and Social Impact

10 December, 2018 | (01 hr)
Sign In to access this Webcast
Embracing sustainable procurement practices can help companies manage business risks, achieve costs savings through material efficiency gains, enhance their brand reputation, and manage suppliers more effectively. But success requires a focus on real-world impact rather than primarily compliance-based activities.
Join our webcast discussion, with insights from Marriott International, on managing its sustainable procurement program to achieve more environmental and social impact, as well as findings from our latest research report on sustainable procurement.

Interested in more on the subject? Watch a recording of our webcast Sustainable Procurement - Lessons from Leading Companies.
Key Takeaways:
Sustainable procurement: current practices
Theory of Change: Input, Outputs, Outcomes and Impact
Sustainable procurement framework: self-assessment tool
Lessons from leading companies
Speakers
Anuj Saush
Senior Sustainability Researcher - Europe
The Conference Board

Anuj Saush leads the sustainability research practice for the Sustainability Centre in Europe. He started his career as an environmental consultant, focusing on strategy, innovation, and compliance, and then transitioned into corporate susta...Full Bio

Dave Lippert
A&C Procurement
Marriott International, Inc

Dave Lippert is an almost 30 year veteran with Marriott International where he has held leadership roles within their Finance organization as well as most recently leading Marriott's Global Design Procurement Group. In this position, Dave oversees ~ 100 associates in the contracting a...Full Bio

Dr. Uwe G. Schulte (Moderator)
Leader, Global Sustainability Centre and Program Director
The Conference Board

Dr. Uwe G. Schulte is Leader, Global Sustainability Centre, and Program Director for the European Sustainability Council at The Conference Board.

Schulte was executive director of the INSEAD Social Innovation Centre and spent most of his professional career at Unilever. In his final role,...Full Bio