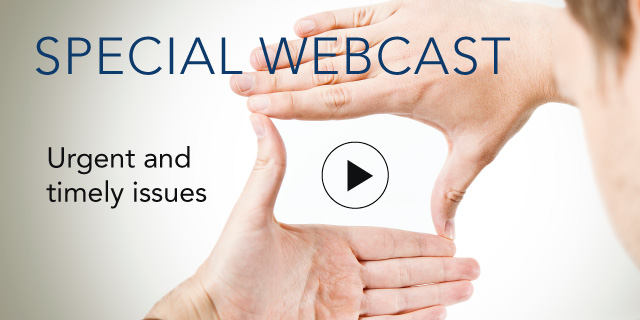 Sustainable Procurement — Lessons from Leading Companies

23 October, 2018 | (01 hr)
Sign In to access this Webcast
Environmental, social, and governance (ESG) issues increasingly feature on chief procurement officers' radar. The role of procurement is no longer limited to securing materials and services at competitive cost, managing risks, or securing supplier resources for innovation. It is now a function that helps the business optimize its supply chain to create and deliver greatest value. But, how does a company encourage its suppliers to advance from measuring their sustainability activities to focusing on the actual environmental and social outcomes?
Join us as we discuss and present the findings from our latest research on Sustainable Procurement – Lessons from Leading Companies. Hear from two leading companies that have successfully demonstrated and achieved impact along their supply chain.
Key Learnings :
Case for sustainable supply chain
Sustainable supply chain: current state of affairs
What impact is and why it is important
Sustainable procurement framework: self-assessment tool
Lessons from leading companies
Interested in more on this topic? Register now for Total Impact Valuation - Overview of Current Practices.
Speakers
Anuj Saush
Senior Sustainability Researcher - Europe
The Conference Board

Anuj Saush leads the sustainability research practice for the Sustainability Centre in Europe. He started his career as an environmental consultant, focusing on strategy, innovation, and compliance, and then transitioned into corporate susta...Full Bio

Tony Roy
Head of Sustainability & Governance
BT

Tony Roy manages supplier sustainability, auditing and governance within BT Group Procurement. His key areas of focus are ethical & environmental improvements for BT's suppliers of goods and services, and runs BT's Modern Slavery Act due diligence with high-risk suppliers. Tony al...Full Bio

Britta Gallus
Director, SCM, Programmes & Risk Assessment
Metro AG

Dr. Uwe G. Schulte (Moderator)
Leader, Global Sustainability Centre and Program Director
The Conference Board

Dr. Uwe G. Schulte is Leader, Global Sustainability Centre, and Program Director for the European Sustainability Council at The Conference Board.

Schulte was executive director of the INSEAD Social Innovation Centre and spent most of his professional career at Unilever. In his final role,...Full Bio