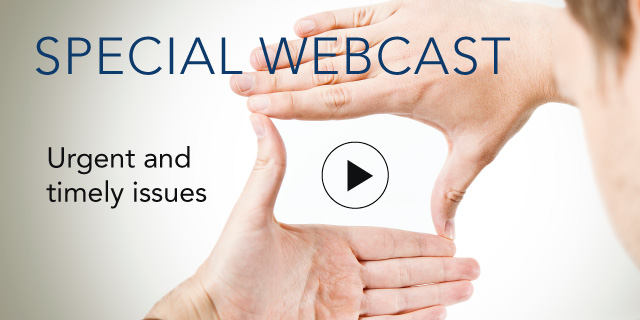 2012 Launch of Productivity Measures from The Conference Board Total Economy Database

17 January, 2012 | (01 hr)
Sign In to access this Webcast
On 17 January, The Conference Board's Chief Economist, Bart van Ark, will present the latest estimates of productivity up to 2011 for economies around the world, as well as the projections for 2012.
He will address how productivity creates the "growth bonus" that indebted countries desperately need in order to speed up their reduction in debt. He will also discuss the challenges for emerging economies to continue to grow productivity rapidly while rebalancing their economies towards more consumption-driven societies.
There will be ample opportunity to discuss the implications for businesses having to operate in either a slow or a high performing environment for productivity and innovation.
Speakers
Bart van Ark
Outgoing Chief Economist; Program Director, CFO: Fortune 250 Council
The Conference Board

Bart van Ark is the outgoing chief economist of The Conference Board, a global business research think tank headquartered in New York which includes 500 of the top-2000 global companies among its members. Appointed in 2008, he oversees the production of widely watched economic...Full Bio

Vivian Chen
Senior Economist

Vivian Chen is a senior economist at The Conference Board.

She is responsible for research programs on medium and long-term growth, productivity and competitiveness. Chen leads the development of the Total Economy Database ™ the core databas...Full Bio

Prof Dr. Reinhilde Veugelers
Senior Fellow
Bruegel

Prof Dr. Reinhilde Veugelers is a Senior fellow whose activities include coordinating Bruegel research in the area of competition, innovation and sustainable growth.

She is a professor at KULeuven (BE) at the Faculty of Economics and Business, where she teaches international business econ...Full Bio