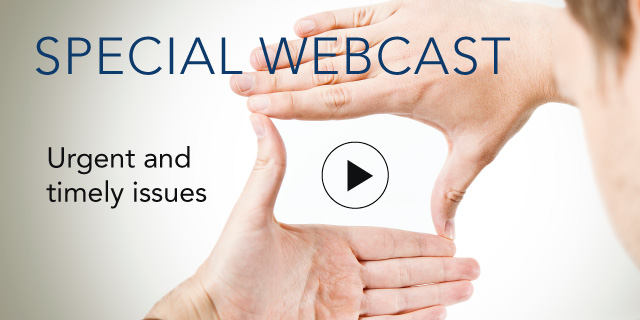 Governance Models in Shared Services

13 May, 2012 | (01 hr)
Sign In to access this Webcast
A strong governance model is critical to the success of Shared Services organizations. Leadership and direction setting are necessary for any organization to be successful, but Shared Services organizations require a robust governance approach that focuses not only internally, but also incorporates the needs and expectations of its customers.
Governance refers to the mechanisms used to manage Shared Services relationships with its key stakeholders. The perception of different agendas and allegiances can erode trust. A well defined governance approach, working with service level agreements, performance metrics and shared services management processes as a part of an overall service management framework, will address the trust issue as well as many of the other key qualities customers expect and value.
This interactive webcast will explore ways for establishing accountability for all parties and aligning strategies and goals. The discussion will also focus on enhancing the delivery and evolution of Shared Services and the ways in which service providers interact with customers.
Audience: This webcast is intended for executives responsible for shared services and HR services, as well as business partners, finance executives, and managers of outsourcing companies.
Speakers
Dr. Vipin Suri
Program Director, Asia Supply Chain Management Council
The Conference Board
Managing Director, Shared Services International Inc.

Dr. Vipin Suri is the Shared Services Expert with SGS Ltd. in China and the Managing Director of Shared Services International. As a management consultant for over 14 years, Vipin has successfully assisted a number of companies in the Asia-Pacific Region, North America, India, Europe and Australi...Full Bio