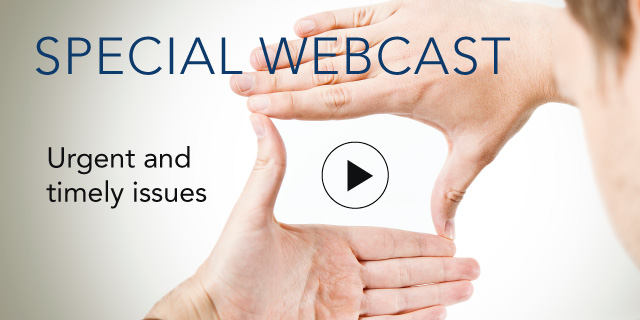 Sustainability: A top concern for CEOs in Asia

31 May, 2012 | (30 min)
Sign In to access this Webcast
The 2012 Conference Board CEO Challenge®— Voices from the Front Lines
In this new series of webcasts, we'll hear from corporate practitioners on the front lines of addressing the top-ranked challenges. Executives from across the enterprise will join lively discussions of what they believe will be the most critical strategies for meeting these challenges.

Asia is the only global region that ranked sustainability as a top-five challenge. With the public's perception about the quality of life and environmental issues changing, CEOs are looking to community outreach, formalized reporting, and branding processes to meet the challenge. In much of the world, the sustainability agenda is driven by governments. The elements of sustainability include corporate citizenship, environmental sustainability, and having a "green business." CEOs have also recognized that sustainability needs to be incorporated in company values and cascaded down into the ranks.

Audience: Chief Financial Officers, VPs of sustainability, executives in charge of environmental and health safety, and anyone seeking to manage issues of corporate citizenship and sustainability effectively.
Speakers
Gib Hedstrom
Deputy Leader, Global Sustainability Center
The Conference Board

Gilbert (Gib) Hedstrom has been involved with The Conference Board for over 25 years. He is deputy leader of the Global Sustainability Centre at The Conference Board.

Hedstrom has over 30 years of experience advising CEOs and board members about how to handle difficult environmental...Full Bio

Hilary Davidson
Director, Sustainability & Community Affairs
Duke Energy Corporation

Hilary Davidson is director of sustainability and community affairs for Duke Energy. She is responsible for directing Duke Energy's sustainability outreach strategies. Davidson joined Duke Power in 1985 as an associate scientist in the nuclear production department where she provided guidan...Full Bio