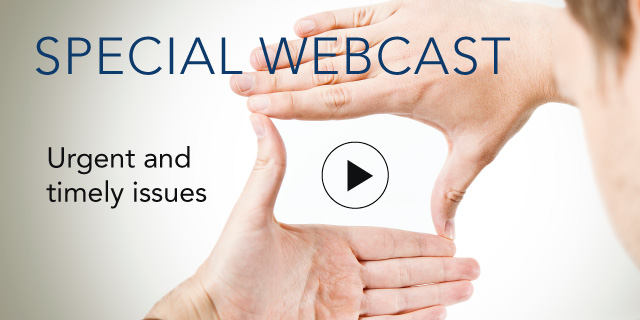 FCPA: Developments in Global Anticorruption Enforcement

12 September, 2012 | (01 hr)
Sign In to access this Webcast
Aggressive prosecutions and enforcement actions by the U.S. government for violations of the Foreign Corrupt Practices Act (FCPA), first enacted in 1977, are continuing at record pace and multinational companies continue to face enormous scrutiny of their overseas business practices in the U.S and abroad. Further, there have been several developments in anticorruption enforcement in the last few years, including significant FCPA settlements, a new UK Bribery Act and guidance by the U.K. government regarding what constitutes "adequate procedures" that could provide covered companies with a complete defense to bribery charges. This webcast will address these recent developments and provide guidance for corporations and their employees seeking to implement best practices in their compliance programs. Key topics to be discussed include:
The components of an effective FCPA compliance program and whether it can aid in avoiding corporate prosecution;
Whether your compliance program will protect your company from rogue employees;
Whether your compliance program is evolving with new regulatory developments and industry guidance; and
When, if ever, to involve outside counsel if bribes are suspected.
Audience: In-house counsel, compliance officers, sales/marketing professionals, internal auditors/controllers, treasurers, finance, HR
Speakers
Claudius Sokenu
Partner
Arnold & Porter LLP

Claudius Sokenu is a partner at Arnold & Porter in the securities enforcement and litigation, white collar defense, congressional investigations, and commercial litigation practice groups where he maintains a global practice representing multinational corporations, hedge funds, private equity...Full Bio

Richard Goetz
Program Director
The Conference Board

Richard G. Goetz is a founding member and the current Program Director of The Conference Board Council of Senior International Attorneys. Mr. Goetz also leads the International Practice Group of Dykema Gossett PLLC in Detroit. This interdisciplinary group helps meet the evolving legal needs of cl...Full Bio

William D. Manson
Deputy General Counsel
The Lubrizol Corporation

Bill Manson is Deputy General Counsel of The Lubrizol Corporation and the leader of the Regulatory Practice Section in Legal. Since joining Lubrizol in 1995, Bill has provided legal advice in a wide range of matters from questions regarding contracts and product distribution to the resolution of ...Full Bio

Sophia A. Muirhead (Moderator)
Senior Vice President and Chief Legal Officer
The Conference Board

Sophia A. Muirhead is senior vice president, general counsel, and corporate secretary of The Conference Board. She is the first general counsel in its 100+-year history. She is also the program director for the Senior International Attorneys Council.

Muirhead is a member of The Conference...Full Bio