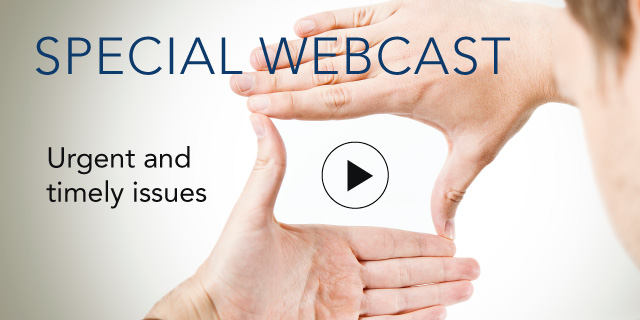 Human Rights Risk: Focus on China

07 January, 2014 | (01 hr)
Sign In to access this Webcast
What human rights risks are companies facing when doing business China? How can they manage those risks without running afoul of the Chinese government? This webcast will tackle these issues, as well as address the following questions:
What ought to be included when we talk about human rights risks?
Do MNCs approach human rights risks in China any
differently than Chinese enterprises?
How do companies make sure human rights policies and
practices are consistent around the globe?
What has improved in China in the past several years?
Who should attend
Executives involved in human rights policy and implementation. Ethics, Compliance, Risk, HR, Legal and Operational Executives as well as those running operations in China
Speakers
David Hoffman
Senior Vice President Asia and Managing Director of the China Center for Economics & Business
The Conference Board

David Hoffman is responsible for development, thought leadership, and programming for The Conference Board of Asia, and for China-related business and policy-community engagement worldwide. His areas of expertise include:

MNC success factors, operating challenges, and best practice...Full Bio

Mark Hodge
Executive Director
Global Business Initiative

Mark Hodge, Executive Director, Global Business Initiative on Human Rights (www.global-business-initiative.org). GBI exists to advance human rights in a business context around the world. The underlying vision is a global community of corpo...Full Bio

Ellen Hexter (Moderator)
Program Director, Chief Audit Executives Council, IT Audit Leaders Council, Mergers & Acquisitions Executives Council, Strategic Risk Management Council, and Strategic Risk Management Council (Temp)
The Conference Board

Ellen Hexter is senior advisor, enterprise risk management at The Conference Board. She has served on the faculty of The Conference Board Directors' Institute and worked with boards to provide director training in risk management practices and the role of the board in ERM oversight.

Full Bio