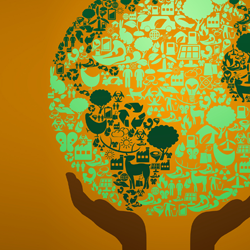 What Social Impact Bonds Mean for Corporate Philanthropy

11 June, 2014 | (01 hr)
Sign In to access this Webcast
A social impact bond (SIB) is an emerging financial model that contracts governments, social investors, and nonprofit service providers to deliver social benefit. A SIB's outcome is predicated on robust social impact metrics that are written into the contract.
This webcast is part of a new series of unique webcasts featuring exclusive insights from research in progress, across each of our three practice areas. To see the full roster of KnowlEdge Series programs, please see www.conferenceboard.org/webcasts
Who Should Attend: Managers responsible for corporate giving and social impact measurement – including foundation, corporate philanthropy, corporate social responsibility, and global citizenship managers.
Speakers
Alex Parkinson
Communications Institute Co-Leader
The Conference Board
Principal
Parky Communications

Alex Parkinson is Principal of Parky Communications, a communications agency specializing in sustainability and CSR reporting and communications. He serves as the Co-Leader of The Conference Board Corporate Communications Institute and is also Executive Editor of the organizat...Full Bio

Eileen Neely
Associate Director of Capital Innovation
Living Cities

Eileen Neely joined Living Cities in December 2012 as the Associate Director of Capital Formation. Prior to joining Living Cities, she was the Director of Strategic Planning at the District of Columbia Housing Authority since May 2011. In this position, Eileen oversaw the development, implementat...Full Bio

Tyler Jaeckel
Government Innovation Fellow
Colorado & Denver

Tyler Jaeckel is working in the Colorado Governor's Office of Policy and Research and the Office of the Deputy Mayor for the City of Denver. Tyler recently received a JD from New York University Law School and an MPP from the Harvard Kennedy School. He has worked in various levels of govern...Full Bio

Michael Eddy
Co-Founder and Partner
Instiglio

Michael consulted with the World Bank and UNDP and worked with the Royal Kingdom of Bhutan to design and scale-up a targeted community driven development program. He has also worked in the private sector, helping Colombian banks to reach unbanked populations profitably and at scale. Prior to bein...Full Bio