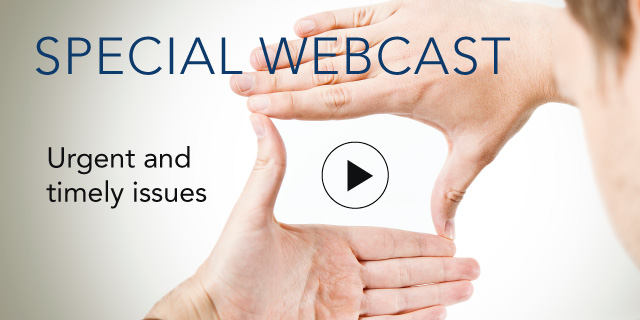 Building Communities and Relationships with Talent at Lockheed Martin

23 March, 2015 | (01 hr)
Sign In to access this Webcast
New research, plus Marvin Smith of Lockheed Martin's talent acquisition team, who provides a close look at talent communities, which are part of the company's long-term strategy to find and attract scarce talent.
A talent community is an interactive online group whose members are joined by a common interest. It can also be a multiplier for talent acquisition, enabling Lockheed to build relationships with talent before the company needs them or vice versa. If a community member later thinks about a career move, Lockheed hopes it will be top of mind.
Smith shares insights from Lockheed's first talent community—US military who are transitioning to civilian life—that Lockheed will use to build its next generation of talent communities aimed at strategic talent segments.
Who Should Attend HR professionals with responsibilities in talent acquisition, recruitment, talent management, strategic talent sourcing
For more resources on this topic, please visit https://www.conference-board.org/closing-talent-gaps/
Speakers
Mary B. Young, D.B.A.
Principal Researcher, Human Capital
The Conference Board

Dr. Mary Young leads The Conference Board's program of research on digital transformation's human capital impacts, big data and human capital analytics, and strategic workforce planning.

Mary is the author of more than 25 research publications from The Conference Boardin...Full Bio

Marvin Smith
Strategic Talent Sourcing |Talent Community Strategist
Lockheed Martin

As a metrics driven talent acquisition evangelist and practitioner, Marvin Smith focuses on strategies for talent acquisition, sourcing, branding, and engagement that leverages tools, teams and technology to maximize success for enterprise wide initiatives. He is especially passion...Full Bio

James O'Hern (Moderator)
Executive Director, Member Engagement
The Conference Board

James O'Hern is Executive Director of Member Engagement for the Human Capital Practice at The Conference Board. In this role he coordinates Human Capital Conferences, and Senior Management Councils, as well as interfaces closely on research topic selection and dissemination.

Previou...Full Bio