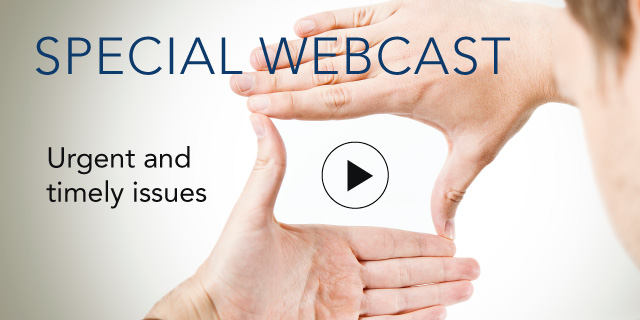 Engaging Hearts and Minds of All Your Employees: What Leaders Need to Know and Do

03 June, 2016 | (01 hr)
Sign In to access this Webcast
Engagement can make a difference in employee and organizational performance; however, promoting a culture of engagement in the workplace is not easy. Join this webcast for insights from HR practitioners of global companies into how their leaders approach employee engagement and how their organizations support them in fostering a culture of engagement.
We'll also give you a glimpse into how this year's report, produced by The Engagement InstituteTM, builds on previous findings and looks to behaviors and approaches that engaging leaders at all levels demonstrate to deliver consistently exceptional business results.
Key Takeaways:
What are the critical behaviors highly engaging leaders must master?
What are organizations doing to support leaders at all levels?
How do highly engaging leaders approach engagement?
What do employees want from their leaders?
Speakers
Kristin McDonald
Global Manager, Employee Engagement & Workplace Culture
The Coca-Cola Company

Kristin is passionate about supporting organizations on their journey to create and sustain healthy workplace cultures with high engagement. In her current role as the Director, Global Employee Engagement & Organizational Effectiveness for Coca-Cola's Talent & Development Cent...Full Bio

Marc Shiels
Head of Employee Listening Strategy
Royal Bank of Scotland

Having worked at RBS for 13 years across a number of roles in Corporate and HR, Marc is responsible for the Employee Listening Strategy in RBS, which he has run for the last 4 years.

Employee engagement is a strategic priority for RBS, with a very clear link to business performance. ...Full Bio

Rebecca L. Ray, PhD (Moderator)
Executive Vice President, Human Capital
The Conference Board

Rebecca Ray is the Executive Vice President, Human Capital, at The Conference Board. She leads the US Human Capital Center and is responsible for member engagement and retention as well as the overall quality and continuing integration of all research and offerings across the human capital spectr...Full Bio