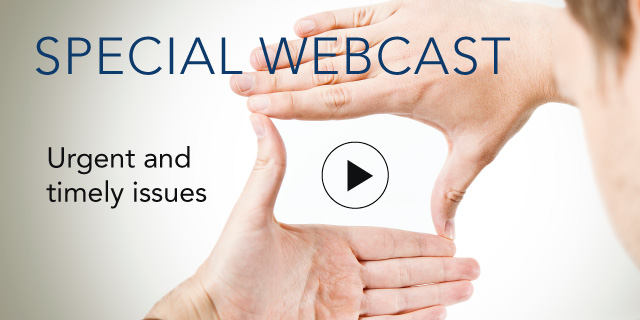 Understanding the Blockchain and Its Potential—Much More than Just Bitcoin!

26 January, 2017 | (01 hr)
Sign In to access this Webcast
The world is divided into two groups: those who think the blockchain is groundbreaking technology, and those who are still trying to figure out how it works. Whichever group you are in, join us to discuss the potential of this technology.
Key Learnings
What is the blockchain, and how can business use it?
What are smart contracts, and what type of transactions can they serve?
How will the blockchain revolution play out in the financial sector?
Speakers
Thomas Marckx
Blockchain Developer
TheLedger

After working as an IT-consultant in the financial sector for a couple of years, Thomas shifted his focus to newer distributed technologies. He currently works as a blockchain developer for Optis, which is part of the Cronos Group and is co-founder of TheLedger.

Distributed n...Full Bio

Mark Hennessy
Principal Architect
Philips Research

Mark Hennessy is a Principal Architect at Philips Research. His current research focus is on Blockchain Technology and understanding the role it can plan in transforming Healthcare. He has over 20 years experience as a software professional in diverse roles: s...Full Bio

Ilaria Maselli (Moderator)
Senior Economist
The Conference Board

Ilaria Maselli has been the senior economist for Europe at The Conference Board since March 2016. Maselli monitors the monthly business cycle of the European economy and contributes analysis to The Conference Board Global Economic Outlook. She also contributes to in-dept...Full Bio