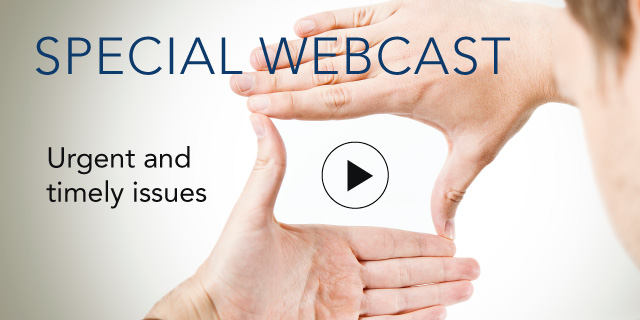 How Digital Trends are Redefining Procurement

27 September, 2017 | (01 hr)
Sign In to access this Webcast
What does the digital future hold for procurement? Some experts are predicting a drastic reduction (90 percent) in head count in five years, due to automation. Procurement organizations are at a crossroads and need to redefine their new role within the company in an age of rapid digitization.
Join this webcast as we explore the key findings of our new report, Procurement at the Crossroads. Procurement practitioners from The Conference Board Procurement Leadership Council have analyzed the available and emerging technologies while exploring the implications for operational, tactical, and strategic procurement in the medium and long term.
Key takeaways:
What are the most important digital trends for procurement?
How will they affect the procurement process and the organization as a whole?
What conclusions should managers today draw from these trends?
Speakers
Andrea Berkessel
Project Manager Procurement Digitalization
INEOS Styrolution Group GmbH

Andrea Berkessel has worked in management consulting for eight years, managing work streams, projects and programs up to 150 staff members and €1.5m in budget. Her projects were both national and international, taking her to live in various countries like e.g. the U.A.E., South Africa and Ka...Full Bio

Kasper Gottlieb
Programme Manager, Strategic Sourcing
A.P. Moller-Maersk Group Procurement

Kasper Gottlieb has 15 years of experience from various project, program and leadership roles within and outside procurement. During the past 9+ years Kasper has worked with procurement, and strategic sourcing in particular, in A.P. Moeller - Maersk, Group Procurement. Currently Kasper is H...Full Bio

Peter Iff
Head of Purchasing Excellence
OC Oerlikon Management AG

Peter Iff has more than 20 years of experience in procurement, processes, tools, and project management. He held several management position in the ABB & Alstom energy business before joining Oerlikon in 2004 from Alstom. At Oerlikon, he is responsible for Procurement Excellence, the Direct M...Full Bio

Dr. Uwe G. Schulte (Moderator)
Leader, Global Sustainability Centre and Program Director
The Conference Board

Dr. Uwe G. Schulte is Leader, Global Sustainability Centre, and Program Director for the European Sustainability Council at The Conference Board.

Schulte was executive director of the INSEAD Social Innovation Centre and spent most of his professional career at Unilever. In his final role,...Full Bio