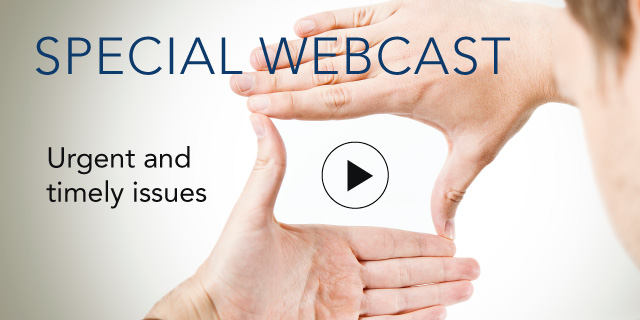 How can companies prepare to succeed in the circular economy?

07 September, 2017 | (01 hr)
Sign In to access this Webcast
The traditional "take, make, waste" linear economy model is the standard for most businesses. However, this way of doing business is becoming increasingly unsustainable as a surging global middle class spikes demand for already stressed natural resources. For companies that rely heavily on raw materials the risks are real: reduced access to materials, increased costs, and supply chain disruptions, to name a few.
Join us as we illustrate how leading companies, such as Interface, are proactively making the shift to a circular economy model and how by doing so are not only reducing waste but also growing their bottom line.
Explore our full portfolio on Business Transformation and The Circular Economy
Watch our Insight Minute video here below...
Speakers
Thomas Singer
Principal Researcher
The Conference Board

Thomas Singer is a principal researcher in the ESG Center at The Conference Board. His research focuses on corporate social responsibility and sustainability issues. Singer is the author of numerous publications, including Total Impact Valuation: Overview of Current Pra...Full Bio

Nadine Gudz
Global Director, Sustainability Strategy
Interface

As Global Director, Sustainability Strategy with modular flooring manufacturer, Interface, Nadine leads and develops sustainability leadership through education, strategic partnerships and innovative market solutions. Her current focus is on activating the company's new mission, Climate Tak...Full Bio

Dr. Uwe G. Schulte (Moderator)
Leader, Global Sustainability Centre and Program Director
The Conference Board

Dr. Uwe G. Schulte is Leader, Global Sustainability Centre, and Program Director for the European Sustainability Council at The Conference Board.

Schulte was executive director of the INSEAD Social Innovation Centre and spent most of his professional career at Unilever. In his final role,...Full Bio