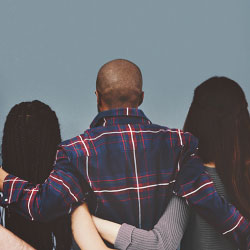 Human Capital Watch™
Human Capital Watch™
Job Satisfaction 2019
September 18, 2019 11:00 AM ET [11:00] (New York) | (1 hr) | Time Zone Converter
Join us for our September Human Capital WatchTM webcast as we discuss key finding from our latest Job Satisfaction report.
A complimentary webcast series for members of The Conference Board that helps senior executives address challenges and stay informed about current issues across the entire spectrum of human capital. CPE credit available
A more in-depth description of this webcast will be available closer to program date.
Earn 1 CPE credit
HR/Personnel
Requirements : Attendees must be logged on for the duration of the webcast, participate in all interactive polls, and request credits via the on-screen form. Delivery Method: Group-Internet Based Program Level: Intermediate, Prerequisites: Bachelor's degree or higher, Advanced Preparation: None
Speakers
Robin Erickson, PhD
Principal Researcher
The Conference Board

Robin Erickson, PhD, is a new Principal Researcher in the Human Capital practice.

Robin joins The Conference Board as an experienced research analyst and management consultant from Deloitte Consulting, where she most recently led Bersin's Talent Acquisition, Engagement, and Retentio...Full Bio

Gad Levanon, PhD (Moderator)
Chief Economist, North America
The Conference Board

Gad Levanon is chief economist, North America for The Conference Board, where he oversees the labor market, US forecasting, and Help Wanted OnLine© programs. His research focuses on trends in US and global labor markets, the US economy, and forecasting using economic indicat...Full Bio