Marketing & Communications Webcasts
A Great Idea But...
June 19, 2019 03:00 PM CET [15:00] (Brussels), 09:00 AM ET [09:00] (New York) | The Customer Centricity Shuffle
This three-part series will explore different aspects of customer centricity. Part II will deep-dive into understanding how to get a great idea implemented in your organization. CPE credit available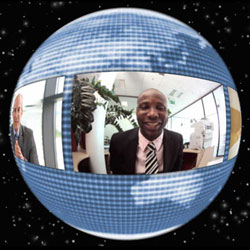 Is Global Consumer Confidence Waning?
July 03, 2019 10:00 AM ET [10:00] (New York) | Special Webcast
Does the global consumer sense trouble down the road, and if so, where? Join our expert panel as they reveal our latest data on Global Consumer Confidence for the second quarter of 2019.
The Growth Challenge: Focus On the Customer
July 11, 2019 03:00 PM CET [15:00] (Brussels), 09:00 AM ET [09:00] (New York) | The Customer Centricity Shuffle
This three-part series will explore different aspects of customer centricity. Part III will deep-dive into how organizations can achieve "Real Growth," with insights from Kantar. CPE credit available