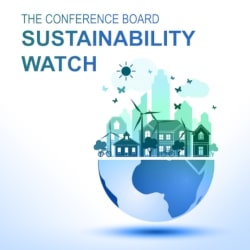 Sign In to Register
The Conference Board Sustainability Watch is a series of webcasts that offer insights from the latest research by The Conference Board Sustainability Centre. They provide updates on other topical sustainability issues. The webcasts provide a great opportunity to hear from The Conference Board experts and practitioners from some of the leading sustainable companies.
The webcasts are one-hour long and offer a convenient way to learn and get up to speed with hot topics in sustainability.
All Sustainability Watch webcasts are recorded and available on demand.