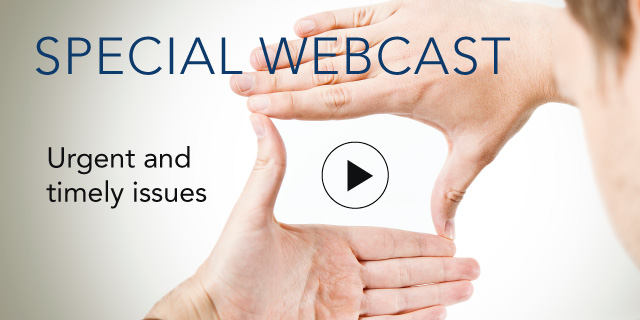 Integrating Wellness Initiatives into Human Capital Strategy

16 May, 2013 | (01 hr)
Sign In to access this Webcast
As companies continue to add wellness programs to their health care benefits, they are finding that positive results are not only demonstrated in terms of ROI, but that these programs are also creating increased employee engagement. However, for these initiatives to have full impact, they must be better integrated within the larger human capital strategy of the company.
In this web cast, Joseph E. McCann, Ph.D., Principal Researcher, Human Capital for The Conference Board will discuss methods that companies can use to better integrate wellness programs into their human capital strategy for maximized performance outcomes.
Audience: Human Capital professionals charged with talent management, strategic human resources, human capital analytics, leadership development, strategic workforce planning, workforce readiness, diversity & inclusion, or employee engagement would benefit from this webcast.
Speakers
Joseph E. McCann, Ph.D. (Moderator)
Distinguished Principal Research Fellow
The Conference Board

Joseph McCann is a Distinguished Principal Research Fellow at The Conference Board and an internationally acknowledged scholar, consultant, and author of many books and articles on leadership development, organization design and strategic change, knowledge management, mergers & acquisitions, ...Full Bio