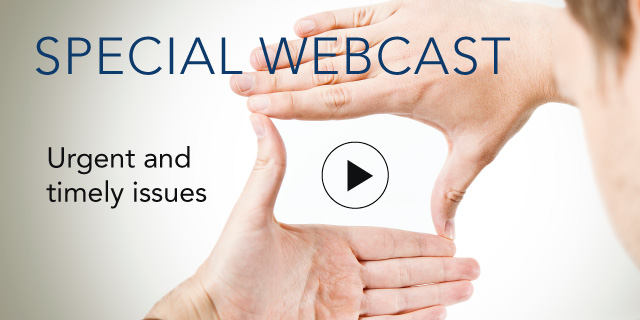 The Subtle Impact of Exclusion: Overcoming Unconscious Bias

12 January, 2015 | (01 hr)
Sign In to access this Webcast
Recent diversity efforts are helping organizations overcome more overt forms of bias. But there are many subtler acts of exclusion (unconscious or implicit bias) that can create equally real risks. Unaddressed implicit biases can derail initiatives designed to build more diverse and inclusive workplaces.
This webcast will discuss:
The difference between diversity and inclusion and why both must be present to yield business results.
Simple core business behaviors for leaders and teams that drive conscious inclusion and overcome unconscious exclusion.
A behavioral formula to raise, listen, and resolve unconscious bias and move on.
Who should attend: Corporate leadership and human resources professionals, general counsel, and chief compliance officers
Speakers
Stephen M. Paskoff, Esq.
President
ELI®

Stephen M. Paskoff, Esq., is the founder, president and CEO of ELI®, a training company that teaches professional workplace conduct, helping clients translate their values into behaviors, increase employee contribution, build respectful and...Full Bio

Dr. Shelton Goode
Executive Director, Diversity and Inclusion
Metropolitan Atlanta Rapid Transit Authority

Dr. Shelton Goode is Chief Compliance Officer and Executive Director, Diversity and Inclusion for the Metropolitan Atlanta Rapid Transit Authority (MARTA) which is the principal public transport operator in the Atlanta metropolitan area. Formed in 1971 as strictly a bus system, MARTA operates a n...Full Bio

Sophia A. Muirhead (Moderator)
Senior Vice President and Chief Legal Officer
The Conference Board

Sophia A. Muirhead is senior vice president, general counsel, and corporate secretary of The Conference Board. She is the first general counsel in its 100+-year history. She is also the program director for the Senior International Attorneys Council.

Muirhead is a member of The Conference...Full Bio