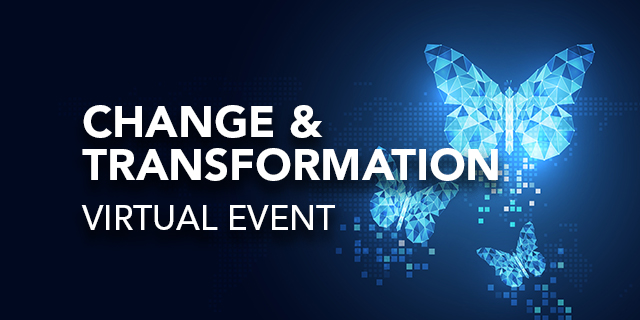 JUNE 15 - 16, 2021
VIRTUAL MEETING
June 15 - 16, 2021
As we begin to emerge from the pandemic, massive continuous change is essential to recover and reinvent our organizations with new products and services, new employee and customer experiences, and the latest digital transformations that will make them possible.
We now all have a better understanding of the wellsprings of resilience and agility that allowed organizations to pivot at lightning speed and lead through incredible change. Not only to survive but in some cases to thrive.
Join Change and Transformation leaders across sectors, as well as top researchers from The Conference Board, as they share key experiences, insights, and actionable strategies on topics such as:
How mental health and wellness underpin Change

What we've learned from rapid digital transformations of workplaces and teams

"Building the plane in the air" – building Change capability and Change infrastructure during transformations

The Change communications that cut through the noise
Plus multiple detailed case studies and numerous opportunities to network with speakers and fellow attendees.
Get this on your calendar today!
Get Involved
If you would like to get involved in this year's conference, please contact us.
This event is Complimentary for The Conference Board members and $495 for non-members. Register now to join us live or to watch later on-demand.