ON DEMAND WEBCASTS
PRACTICAL PREPARATION FOR WHAT LIES AHEAD

Please enjoy our representative webcasts on-demand below and bear with us as we upgrade your website experience. Our full catalogue of on-demand products will return shortly
June 2020
June 18, 2020

How will businesses adapt in the face of advancing automation and the challenges and possibilities created by the nexus of 5G telephony, artificial intelligence, quantum computing and the internet of things? Join our expert panel to learn more.

April 2020
April 17, 2020

Join our panel of economists, researchers and other external guests will provide an in-depth look on how a previously strong global labor market, low consumer price inflation and consumer spending will most likely be impacted by the COVID-19 crisis.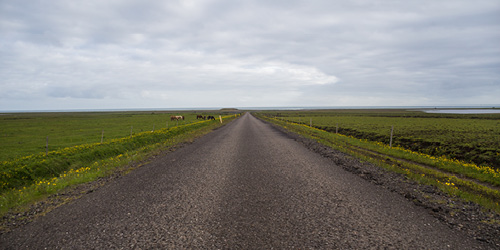 April 08, 2020

Employees that are stressed, sedentary and eating poorly develop costly chronic diseases, including musculoskeletal conditions. Learn how coaching to support physical activity, behavioral health, and patient education improved chronic condition outcomes

March 2020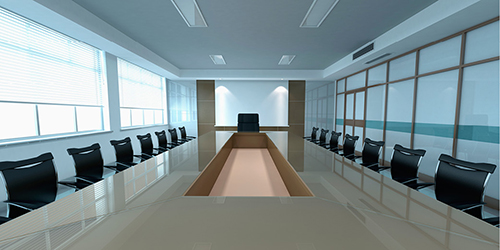 March 12, 2020

Last year, labor markets in the large majority of mature economies continued to tighten. With no relief in sight, we expect global labor markets to further tighten in 2020, leading to job openings being even more difficult to fill and, in some regions, l

February 2020
February 27, 2020

Join CED's workforce committee co-chairs as they discuss key findings from the new report, Growing the American Workforce, and how to spur economic growth by making it easier and more attractive for Americans to find jobs and remain working.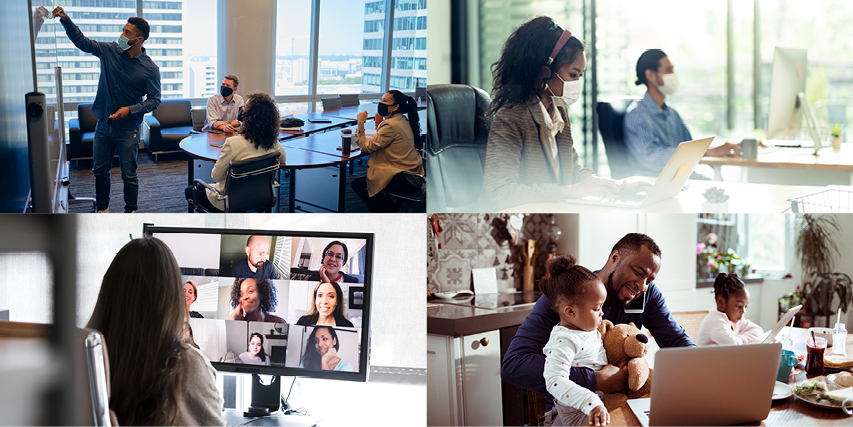 February 26, 2020

The World Health Organization has declared the novel coronavirus outbreak an international public health emergency, acknowledging that the virus now represents a risk beyond China. So what are the implications for global businesses?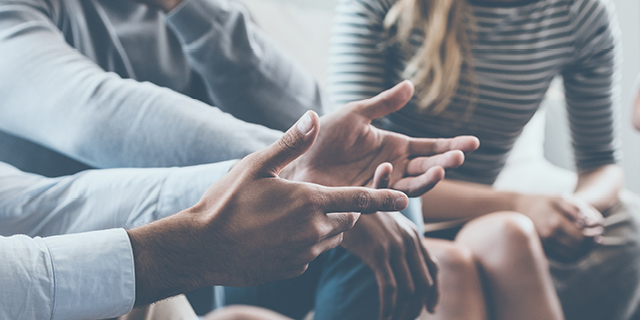 February 21, 2020

Join our expert panel to learn how corporations can tap into the thousands of qualified, engaged, productive prospective employees by leveraging programs designed to support the successful transition of these military service men and women.

EARN CREDITS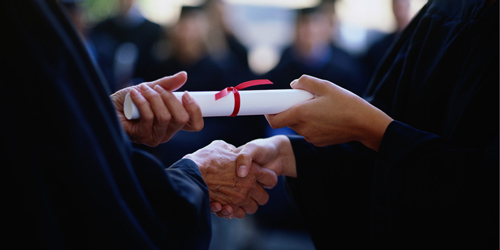 Register to earn HRCI, SHRM, and CPE credits on our upcoming webcasts, conferences, and other events.
HOTEL RECOMMENDATIONS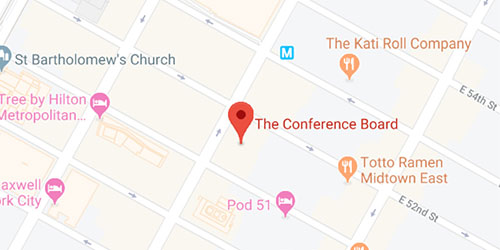 Hotels within 5-10 minute walk of The Conference Board. Please see the attached map for hotel locations relative to The Conference Board.
CONTACT US
Contact customer service at +1 212 339 0345 for more information.
Hours: 8:30 a.m.- 5:00 p.m. ET Mon-Fri