ESG CENTER

Companies face interconnected challenges in governance, sustainability, and corporate social responsibility: shareholder activism, digital threats, and supply chain issues, to name a few. The ESG Center connects research, programs, and people to find solutions. Candid and confidential discussions, led by experts and fed by corporate leaders, drive progress in our companies and in the greater corporate governance community.
CEO FORUM
BUILDING A MORE JUST & CIVIL SOCIETY
A series of leadership forum conversations to foster action
DATA & ANALYSIS
ACTIVIST SURVEILANCE
The Conference Board, in collaboration with FactSet, provides a tool for public companies to stay abreast of shareholder activism, track AGM votes, and compare takeover defenses against peer groups.
BOARD DIVERSITY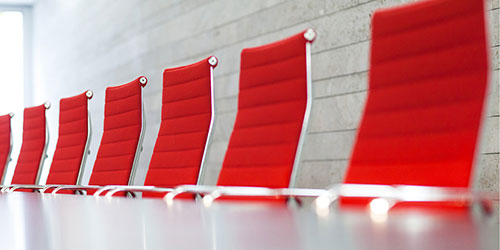 The Conference Board and Georgetown University, in partnership Johns Hopkins University, developed a scenario model that companies can use to enhance the gender diversity of their boards.
ESG ADVANTAGE
To enable peer-comparisons and benchmarking, The Conference Board ESG Center offers a portfolio of data and analyses on corporate governance, proxy voting, sustainability, citizenship and philanthropy, and communications and public relations.