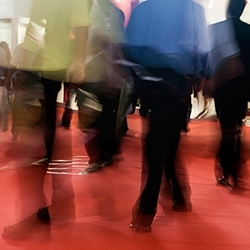 Workshop on International Labor and Productivity Comparisons - Overview
October 15th, 2015, 12:00-6:00 pm
Bethesda Marriott
5151 Pooks Hill Road
Bethesda, Maryland, USA, 20814
As the interdependence between economies has intensified and has been tested in recent years, the need for more robust measures comparing global living standards and economic performance has also increased. The impact of recent trends in technology and innovation on the economic performance of nations has further challenged the task to produce comparable statistics that can be used for economic research and policy analysis.
Compared to macroeconomic statistics, high-quality comparative measures of labor market and productivity performance are still relatively rare. At the same time, especially in the aftermath of the global economic and financial crisis, the need for a better understanding of the structural performance of economies is more urgent than ever.
In the past two years, The Conference Board has conducted a series of studies, funded by the
Alfred P. Sloan Foundation
, to review whether the current key questions in labor market and productivity research are adequately served by the available data. Building on its expertise in international productivity comparisons, The Conference Board assumed responsibility of the
International Labor Comparisons (ILC) program
from the U.S. Bureau of Labor Statistics in 2013. Through ILC and the Sloan Grant, The Conference Board thus seeks to increase awareness of the currently available data and to identify areas for improvement in labor and productivity statistics.
The project, culminating in three white papers, has aimed to provide insights on the state of the art, and data requirements related to three main research topics:
• The relationship between labor compensation and productivity
• Competitiveness and unit labor costs
• Labor cost projections
This half-day workshop brings together a group of scholars and policy makers to review the current (empirical) evidence on these topics, the availability and quality of datasets, and the needs and opportunities for data construction in these and related areas.
Each of the three topics will be covered in a 1.5 hour session, with a short presentation by the authors (the white papers will be distributed four weeks ahead of the workshop), followed by a detailed discussion of the topic by two discussants. Much time will also be reserved for interventions by the participants.


This workshop is supported by a grant of the Alfred P. Sloan Foundation to The Conference Board