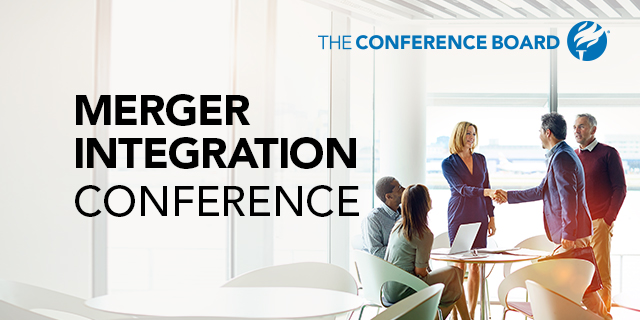 SEPTEMBER 30 - OCTOBER 01, 2021
VIRTUAL MEETING
September 30 - October 01, 2021
Day One: September 30, 2021 | ET
Day Two: October 1, 2021 | ET
About the Conference
Driving strategy in an upended world relies on doing deals right. Without effective merger integration, that can't happen. At the 2021 Merger Integration virtual event, executives will share how they pivoted their integration processes, what worked and what didn't.
Join us to talk about what's next for the deal market and how to tweak your integration to support strategy and drive transformation.
Get Involved
If you would like to get involved in this year's conference, please contact us.
Register Now
This event is $95 for The Conference Board members and $795 for non-members. Register now to join us live or to watch later on-demand.